Wayne Weible (RIP) Joy in Wayne's Heart: "At Last, At Last, At Last!!! After 36 years Approval of Medjugorje has arrived – God is good."
[wpdevart_like_box profile_id="ministryvalue1″ connections="show" width="300″ height="150″ header="small" cover_photo="show" locale="en_US"]
Wayne wrote the words below on December 9, 2017, a day after Papal Envoy to Medjugorje, Archbishop Henryk Hoser, announced that the faithful are officially allowed to make pilgrimages to Medjugorje and Catholic dioceses and parishes can do the same. I am so happy for Wayne that he was able to experience the joy of hearing these special words from a powerful representative of the Vatican about the place he dedicated his life to. As Wayne says "God is good."  Steve Ryan, Mystic Post Publisher
---
By Wayne Weible
AT LAST.
AT LAST.
AT LAST.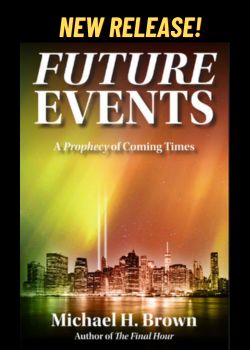 After 36 years, five months and approximately seven days the long-awaited approval of the apparitions of the Blessed Virgin Mary occurring daily in the village of Medjugorje, has arrived. 
The faithful are officially allowed to make pilgrimage to the site located in Bosnia-Hercegovina; Catholic. dioceses and parishes can do the same. 

This is an unprecedented approval of an apparition that is still in progress daily. Three of the six visionaries still see the Virgin each day, while the other three see her once a year as she promised them. Visionary Mirjana, who was the first to stop having daily apparitions, now sees the Blessed Mother on the second day of each month.

I have been involved with Medjugorje for 32 years, beginning as a Luke warm Protestant who knew nothing a bout apparitions. It has changed my life. in fact, it has changed the life of millions. I have traveled the world to spread the messages, given thousands of lectures and written 12 books on the apparitions. All of this has been done while awaiting Church approval.
Now, at last, it has come.
God is good.
–Wayne Weible
---
Wayne Weible has passed away
As reported by Judith Weible, Wayne Weible's wife, Wayne passed away early this morning in Georgia…please pray for the repose of his soul and for his family during this difficult time. May he rest in eternal peace with Our Lord Jesus Christ and Our Lady.
This morning Wayne passed away peacefully. Thank you so much for all your prayers and support. Just knowing you were with us in spirit during this difficult time made everything so much easier. May God bless Wayne's soul and may he forever be in the presence of Jesus and his mother Mary. …Judith