Approaching the Triumph: Our Lady reveals: be ready for what is coming
Last year, in a radio interview, visionary Maria was asked about a recent message about preparing for new times. Fr. Livio: What are the new times for which Our Lady asks us to be ready for what is coming? What does she mean by this?
Maria: We see that Our Lady is preparing us for the Triumph of her Immaculate Heart, and as she says, she prepares us for these times asking us to be firm in the faith. Especially in recent times Our Lady emphasizes the importance of strong faith, we must have this to go against the current times, to fight against modernism. Her coming among us is a breath of the Holy Spirit of God.
Our Lady, the Queen of Peace has openly said to the world that her coming here on earth is for the completion of the secrets of Fatima. The last secret at Fatima that is unfulfilled is the promise of the Triumph of Our Lady's heart.
In a recent testimony to pilgrims, the visionary Miryana spoke to this directly, declaring: 'We are approaching the time of the triumph of the heart of our Mother!' "What I can say and you can make the same conclusion when you look at Our Lady's messages, between good and evil, between what is supposed to happen because you have to know what our Lady said, what she started in Fatima she will accomplish in these times. She said 'My Immaculate Heart will triumph'.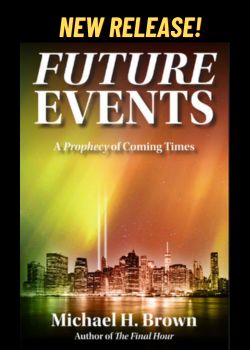 The triumph of his heart will come through the priests, who are fundamental to this, it is important to pray for all of them! I can't tell you more now!
So from this moment that we are living now until her triumph, there is a bridge and that bridge are the priests. And Our Lady decided we must pray for the priests so that this bridge may form. Our Lady always says, I am giving you my motherly blessing but the greatest blessing you can receive on earth is a blessing coming from your priest.
That is my son himself blessing you. Priests are the bridge and we need our priests so we can all cross that bridge that takes us to Our Lady's triumph." The Blessed Mother has said on many occasions that she suffers for her children as she did for her son. She implores us to be ready for what is coming – especially for unbelievers, those who do not yet know the love of God. She warns: "They do not know what awaits them."
Let us read a very important message from the Blessed Mother to Miryana dated July 2, 2017 where the Blessed Mother openly  reveals that her heart will triumph. "Dear children, Thank you for continuing to respond to my invitations and for gathering here around me, your heavenly mother.
I know that you are thinking of me with love and hope. I, too, feel love for all of you, just as my most beloved Son also feels it: He who, through his merciful love, is always sending me to you anew; He who was man; He who was and is God – one and triune; He who suffered in body and soul for your sake; He who made Himself bread to feed your souls and thus to save them. My children, I am teaching you how to be worthy of His love, to direct your thoughts to Him, to live my Son. Apostles of my love, I am covering you with my mantle, because as a mother I desire to protect you. I am imploring you to pray for the whole world.
My heart is suffering. Sins are multiplying, they are too numerous. But with the help of those of you who are humble, modest, filled with love, hidden and holy, my heart will triumph. Love my Son above all and the whole world through Him. Never forget that each of your brothers, within himself, carries something precious – the soul.
Therefore, my children, love all those who do not know my Son, so that through prayer and the love which comes through prayer, they may become better; that the goodness in them could win; that souls could be saved and have eternal life. My apostles, my children, my Son told you to love one another. May this be inscribed in your hearts and with prayer, try to live that love. Thank you! " Our Lady Calls.