"Dear children! This is a time of time of great trials, … Trials will come and you will not be strong"… I am preparing you for new times"
Our Lady has said in the past her messages are a"Matrix" ….They are to be understood as in a sequence…
She is now telling us to "Prepare" and to  be ready for trials.  I have posted a few  messages that  talk of coming trials and difficulties.  These messages our part Our Lady's messages that lead up to the Triumph of her Immaculate heart.
---
Satan is attacking the world
Mystic Post needs your help spreading Our Lady's Messages
Our Lady's triumphant heart is our mission –
Can you help?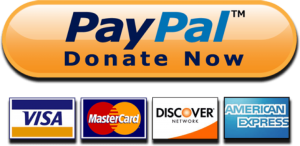 ---
"Dear children! I thank God for each of you. In a special way, children, thank you for having responded to my call. I am preparing you for new times so that you may be steadfast in faith and persevering in prayer, so that the Holy Spirit may work through you and renew the face of the earth. I pray with you for peace, the most precious gift, even if Satan wants war and hatred. You children, hold my hands out and walk proudly with God. Thank you for having responded to my call. "
What are the new times for which Our Lady is preparing us?  (question from Father Livio)
We see that Our Lady is preparing us for the Triumph of her Immaculate Heart, and as she says, she prepares us for these times asking us to be firm in the faith. Her coming among us is a breath of the Holy Spirit of God.
Especially in recent times Our Lady emphasizes the importance of being firm in the faith, we must be strong to go against the current to go against hatred and satan.
Many times we forget the heart of our faith, here in Medjugorje there is the heart of faith, also this evening there was a great prayer of praise. When we pray together we feel this great love that exists for Our Lady.
"

D

ear children! My call for you is prayer. May prayer be a joy for you and a wreath which binds you to God. Little children, trials will come and you will not be strong, and sin will reign but, if you are mine, you will win, because your refuge will be the Heart of my Son Jesus. Therefore, little children, return to prayer until prayer becomes life for you in the day and the night. Thank you for having responded to my call. 

"
"

D

ear children! This is a time of great graces, but also a time of great trials for all those who desire to follow the way of peace. Because of that, little children, again I call you to pray, pray, pray, not with words but with the heart. Live my messages and be converted. Be conscious of this gift that God has permitted me to be with you, especially today when in my arms I have little Jesus – the King of Peace. I desire to give you peace, and that you carry it in your hearts and give it to others until God's peace begins to rule the world. Thank you for having responded to my call. 

"
"

D

ear children; Today I call you to be born anew in prayer and through the Holy Spirit, to become a new people with my Son; a people who knows that if they have lost God, they have lost themselves; a people who knows that, with God, despite all sufferings and trials, they are secure and saved. I call you to gather into God's family and to be strengthened with the Father's strength. As individuals, my children, you cannot stop the evil that wants to begin to rule in this world and to destroy it. But, according to God's will, all together, with my Son, you can change .