Ivanka: "I felt her motherly love. All of the fear simply faded for it was her, Our Lady. She stood on a gray cloud. Any woman living on the earth could not possibly stand on the cloud."
---
It seems none had any doubt that they had seen Our Lady. Ivanka subsequently said: "As I approached her, I felt her motherly love. All of the fear simply faded for it was her, Our Lady. She stood on a gray cloud. Any woman living on the earth could not possibly stand on the cloud. Her speech was slow and gentle. Her voice was like a melody, the sweetest sound. Her movements were also slower than ours. Everything was the same yet everything was different.
Thursday, June 25, 1981 – The second day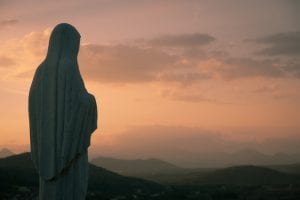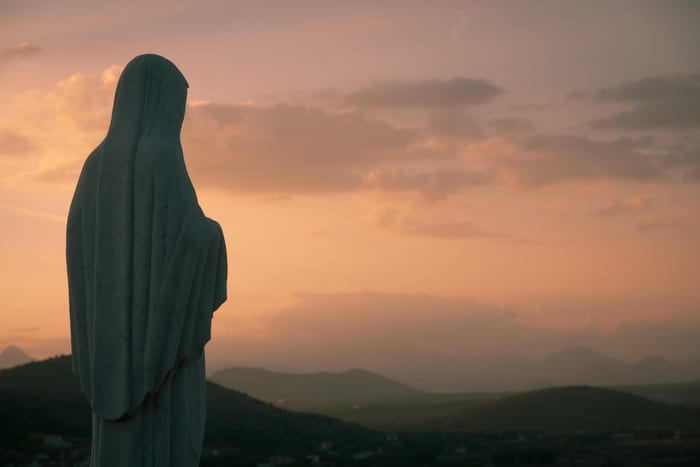 Marija put on the first slippers she found outside the house. She would end up wearing those slippers while she was climbing the hill and later she would lose the first one and then the other. Marija and Jakov joined Vicka, Mirjana and Ivanka. They ran uphill through thorn shrubs Two adult and some children who had gathered followed them, more than fifteen people in all.
The onlookers testified that they were amazed by the speed of the visionaries whom they were far from able to keep pace with. One of the men was Mirjana's uncle who later testified: "It takes at least twelve minutes to go up there, yet they did it in two. It scared me to death."
"It was not like buy ativan ups
walking on the ground! Nor did we look for the path. We simply ran towards her. In two minutes we were up the hill – as if something had pulled us through the air. I was afraid. I was also barefoot, but no thorns had scratched me."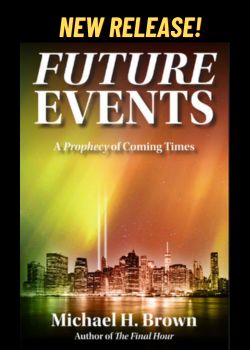 When the visionaries were about two meters from the Virgin, they felt as if they were thrown to their knees. In Vicka's words "Jakov was thrown kneeling into a thorny bush, and I thought he would be injured. But he came out of it without a scratch.
It seems none had any doubt that they had seen Our Lady. Ivanka subsequently said: "As I approached her, I felt her motherly love. All of the fear simply faded for it was her, Our Lady. She stood on a gray cloud. Any woman living on the earth could not possibly stand on the cloud. Her speech was slow and gentle. Her voice was like a melody, the sweetest sound. Her movements were also slower than ours. Everything was the same yet everything was different. She was really a divine person. She was Our Lady! Vicka was equally confident saying : I am one thousand percent, not one hundred percent certain that it was Our Lady. The only thing I could not understand is what she wanted from us – and how was this all going to end up?"