Medjugiorje Today: Visionary Says: "Satan reigns through our politicians."
In a powerful interview about the reign of Satan, Father Livio spoke with the visionary Marija to discuss the March 25, 2020 message.
Many people view March of 2020 as the darkest period of the pandemic, when fear of the unknown was at a peak. Some argue that the reign of the antichrist emerged alongside the rise of pandemic.
Let us first read the message:
"Dear children! I am with you all these years to lead you to the way of salvation. Return to my Son; return to prayer and fasting. Little children, permit for God to speak to your heart, because Satan is reigning and wants to destroy your lives and the earth on which you walk. Be courageous and decide for holiness. You will see conversion in your hearts and families; prayer will be heard; God will hear your cries and give you peace. I am with you and am blessing you all with my motherly blessing. Thank you for having responded to my call."
Father Livio: What does Our Lady desire right now in these difficult times due to the pandemic?
Marija: First, I want to offer my prayers to all the people who suffer from the pandemic, their families, but also the doctors. All those priests who would like to do more for the faithful, those nurses who now live more in hospital than at home. Tonight I desire for all humanity to be protected under Our Lady's cloak.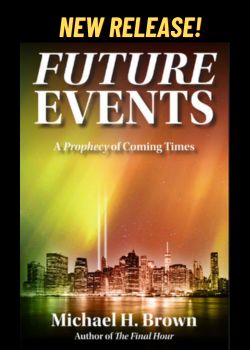 In this message Our Lady first tells us that she remains with us and is close to us.
The message is an invitation not to despair because our path is towards the Kingdom of Heaven. The beautiful thing about this message is that Our Lady says: 'I am with you to guide you to salvation."
She is calling us back to her Son. She tells us: 'Return to my Son, return to prayer' and also to fasting. She is asking us right now to trust the prayer we offer to God. "
Father Livio then asked Marija: "Our Lady says that Satan reigns over this world and plans the destruction not only of man but also of the world in which he lives. Don't you think this is a particularly dramatic message.
Marija replies: "There is much confusion in the world right now churches are closed, people cannot go to pray. This is part of the concept of 'satan reigns'. The world seems to have returned to the first days of the apparitions, when the communist police prevented us from going to church.
They allow us to go shopping but then they don't allow us to pray, I don't agree with this.
Satan reigns through our politicians.
I am also a mother and I am a wife, I care about my life on earth. Surely I am also happy to go to Heaven. But if God calls me to remain on earth, to give testimony with my holiness by giving my life, I say: Allow me.
Lastly, I want to say to all those who are listening, Our Lady is calling. Convert yourselves and decide for holiness: