Will Jesus Return to Medjugorje this Christmas: The One Time Infant Jesus Gave the Monthly Message on Christmas Day…"I am your peace, live my commandments."
On the 25th of each month, Our Lady appears to the Medjugorje visionary Marija, to give us her message to the world.
But the Message of December 25, 2012 was different from all previous messages
Christmas that year provided a different delivery of the Medjugorje message for the world. Instead of Mary, it was the Infant Jesus Who spoke.
In Marija's words: "Our Lady came with little Jesus in her arms and she did not give a message, but little Jesus began to speak and said: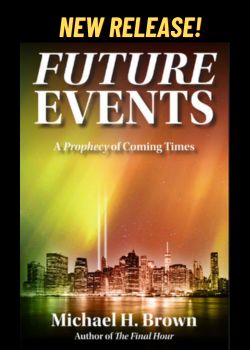 'I am your peace, live my commandments.'
With a sign of the cross, Our Lady and little Jesus blessed us together."
In an interview in Italian on Radio Maria, shortly after the apparition, Marja said that this is the first time that Jesus had spoken in an apparition and that she cried several times after it ended because she was  not expecting this gift. She said that at the usual moment of the apparition when Our Lady would normally speak, she remained silent, and the Infant Jesus raised up like a King. With the voice of a child but full of authority and dignity, he said, "I am your peace. Live my commandments." His voice, she said, remains in her heart.
---
Since you're here …
… we have a small favor to ask. More people are reading Mystic Post than ever but advertising revenues across the media are falling fast. And
unlike many news organisations, we haven't put up a paywall – we want to keep our journalism as open as we can

. So you can see why we need to ask for your help. Mystic Post's independent journalism takes a lot of time, money and hard work to produce. But we do it because we believe our perspective matters – because it might well be your perspective, too.
High quality journalism is essential intellectual nourishment. The generosity of providing such a service without a paywall deserves recognition and supportGiacomo P, Italy
I've been enjoying Mystic Posts for several years now. Today, when so much seems to be going wrong in the world, Mystic Post is working hard to provide truthful Catholic news. I want to support that Robb R. UK
I appreciate there not being a paywall: it is more democratic for the media to be available for all and not a commodity to be purchased by a few. I'm happy to make a contribution so others with less means still have access to information. Annonymous Donator
If everyone who reads our reporting, who likes it, helps to support it, our future would be much more secure.
Thank you
$1.00 $10,00 $25.00 $1,000 – Any contribution makes a big difference.
With a $25.00 donation receive a free miraculous medal. We can really use it – THANKS!