Medjugorje: The people that Satan fears – They don't want you to see this.
This time, which has lasted since June 24, 1981, is characterized by an event that is unique in the history of humanity, the presence of Our Lady among us, in Medjugorje.
And from the beginning The Queen Peace has announced her promise of her triumph, but has also warned mankind about the reality of Satan.
She frequently speaks of Satan's efforts to frustrate and stop her plans.
On August 25, 1991 she said "Satan is strong and wants to sweep away plans of peace and joy. Therefore, I call all of you to pray and fast still more firmly.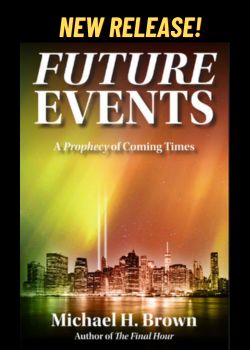 I invite you to realize through the secrets I began in Fatima may be fulfilled.
I call to grasp the importance of my coming and the seriousness of the situation."
We have been given the promise of victory but before Our Lady's triumph the world must go through a painful purification which will be the time of the secrets.
The secrets include chastisements against humanity but she assures us to "be not afraid". She understands that Satan fears her and he fears those who accept the word of God and seek genuine conversion.
In a short, but powerful message of hope given to Marija on March 25, 2021, the Holy Mother spoke about this directly and revealed the kind people who Satan fears.
She said:
"Dear Children! Also today I am with you to tell you:
Little children, he who prays does not fear the future and does not lose hope.
You are chosen to carry joy and peace, because you are mine. I have come here with the name 'Queen of Peace' because the devil wants peacelessness and war.
He wants to fill your heart with fear of the future, but the future is God's.
That is why, be humble and pray, and surrender everything into the hands of the Most High Who created you. Thank you for having responded to my call."
Indeed, Satan, as Our Lady says, fears the humble soul and those who surrender everything to God. But because today pride dominates the world, Satan will remain active and will lead many souls on to the road to perdition.
This is why Our Lady says the world is not ready for Her victory.
She says we are blind to God's grace of infinite love and only those souls who Satan fears will enter the gates of Heaven.
In an illuminating message from Heaven given to Mirjana on February 2, 2012 Our Lady said:
"Dear children; I am with you for so much time and already for so long I have been pointing you to God's presence and his infinite love, which I desire for all of you to come to know.
And you, my children? You continue to be deaf and blind as you look at the world around you and do not want to see where it is going without my Son.
You are renouncing him – and he is the source of all graces. You listen to me while I am speaking to you, but your hearts are closed and you are not hearing me.
You are not praying to the Holy Spirit to illuminate you.
My children, pride has come to rule. I am pointing out humility to you.
My children, remember that only a humble soul shines with purity and beauty because it has come to know the love of God.
Only a humble soul becomes Heaven, because my Son is in it. Thank you.
Again I implore you to pray for those whom my Son has chosen – those are your shepherds. "