POPE FRANCIS AND OUR LADY "MANKIND KNOWS NOT WHAT AWAITS THEM"
On the Feast day of Our Lady of Gualalupe in December of 2022, Pope Francis said that he had experienced a special omen about the future of the world. He offered a harrowing vision of the days ahead saying he has seen signs of an even darker time ahead for humanity.
At a Mass at the Vatican, Pope Francis said that he has a dire vision for the world with 'omens of even greater destruction and desolation' and despite the current difficult times for the world – including wars, particularly Russia's conflict in Ukraine, the rising cost of living, poverty, famine, and an international energy crisis things will get worse."
Soon after Pope Francis' difficult words the Medjugorje visionary Marija received her own ominous message from the Virgin Mary. In the message Our Lady warned that the future of mankind is at a crossroads.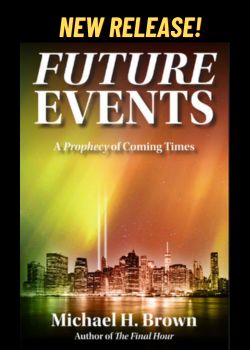 Our Lady said: "Dear children! Pray with me for peace, because satan wants war and hatred in hearts and peoples. Therefore, pray and sacrifice your days by fasting and penance, that God may give you peace. The future is at a crossroads, because modern man does not want God. That is why mankind is heading to perdition. You, little children, are my hope.
Pray with me, that what I began in Fatima and here may be realized. Be prayer and witness peace in your surroundings, and be people of peace. Thank you for having responded to my call. "
The war in Europe has greatly shaken Fr. Livio and within the context of the Pope's omen and Our Lady's powerful message the great Medjugorje expert now sees that mankind is facing a terrible danger. He gave commentary of the new dangers.
He said: He said: The heart of Our Lady's message is not just the terrible war in Europe but the tragic spiritual state of humanity that "has decided for death". "The future is at a crossroads, because modern man does not want God" and for this reason "humanity is heading towards perdition".
Our Lady had already warned us with equally harsh expressions on other occasions, but never with such clear and vivid words. The majority of people have abandoned their faith in Jesus Christ and have followed the new modernist religion, which puts man in God's place, replacing Christianity with the new paganism.
Especially in the new millennium, Our Lady has tirelessly warned us that for "a world without God", there is neither future nor eternal salvation.As Our Lady has pointed out in the past, these people "Know not what awaits them.