Pray for A.J. Freund… He died alone with nobody to protect him..Body of missing 5-year-old boy found in shallow grave in Illinois, parents charged with murder…
Crystal Lake Police have charged Joann Cunningham and Andrew "Drew" Freund, Sr. in the death of their 5-year-old son, AJ, days after the boy disappeared from their Illinois home.
Here's what we know so far about the boy's disappearance and death:
What happened: The search for AJ began last Thursday morning when the boy's father, Andrew Freund Sr., calmly called police and reported him as missing. He told the dispatcher he put AJ to bed on Wednesday night but could not find him the next morning.
Where police looked: Soon after beginning their investigation, police said it was unlikely AJ was abducted or ran away. Instead, police focused on the home itself.
Where they found the body: Police said what they believe is AJ's body was found "buried in a shallow grave wrapped in plastic" in Woodstock, Illinois. Police said AJ's parents gave information that ultimately led officers to his body.
How AJ died: A cause of death has not yet been determined.
The charges: Cunningham and Freund each face five counts of first degree murder, among other charges.
The body of a 5-year-old boy who was reported missing from his Illinois home last week has been found, police say.
Remains believed to belong to Andrew "A.J." Freund were discovered wrapped in plastic in a shallow grave in a Woodstock, Ill., field on Wednesday, Crystal Lake Police Chief Jim Black said during a press conference.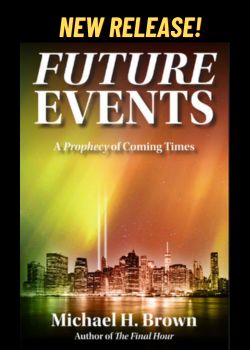 Both of A.J.'s parents, JoAnn Cunningham and Andrew Freund, are being charged with five counts of first-degree murder, as well as battery and failure to report a missing child, in their son's disappearance and death, according to Black.
The break in the case came after Cunningham and Freund allegedly provided police with information that led them to A.J.'s body. The boy's exact cause of death remains unknown, pending an autopsy.
11 PHOTOSMissing Illinois boy A.J. Freund found dead, parents chargedSEE GALLERY
A.J. was first reported missing by his parents on the morning of April 18 from their home in Crystal Lake, approximately 50 miles northwest of Chicago. The pair said they had last seen their son around 9 p.m. the night before.
Hundreds of acres of land were scoured during a search by 15 responding police agencies, canine units, drones and even a sonar team, which was deployed to scan areas of Crystal Lake.
Sign up for Breaking News by AOL to get the latest breaking news alerts and updates delivered straight to your inbox.
Subscribe to our other newsletters
Emails may offer personalized content or ads. Learn more. You may unsubscribe any time.
While no signs of A.J. were discovered during the manhunt, police said K-9 teams did pick up the boy's scent in the trunk of his parents' car, CBS News reports.
The Illinois Department of Children and Family Services (DCFS) said it has "been involved" with the family since A.J.'s birth, department spokesman Jassen Strokosch told CNN. Strokosch said that the child "was brought into care with us" when "neglect was indicated on part of the mom."