Resignation to God is the true contentment of the soul
Many are those who lament that they are not happy in this earthly life. Many are the ones who, no matter how money, pleasures and worldliness they may have, still, and to their utmost surprise, find their heart and soul as empty as ever.
In the fourth volume of The Book of Heaven, written by Luisa Piccarreta, we start to decipher why all this actually occur. In fact, in her entry of October 31, 1900, concerning the Celestial Mother who helps Luisa to disarm justice as well as the most salutary and efficacious medicine in the saddest encounters of life, resignation, or the great gift of Providence, surrender to God is to be found. Thus, Luisa writes:
Who can say how happy and strengthened I was, clothed with that garment and with the loving pledge in my arms? Greater happiness I could certainly not desire. Then the Queen Mama disappeared, and I remained with my sweet Jesus. We went round the earth a little bit, and among the many encounters, we met a soul who was prey to despair. Having compassion for her, we drew near her, and Jesus wanted me to speak to her, to make her comprehend the evil she was doing. Through a light which Jesus Himself infused in me, I said to her: 'The most salutary and efficacious medicine in the saddest encounters of life is resignation. By despairing, instead of taking the medicine, you are taking the poison with which to kill your soul. Don't you know that the most appropriate remedy for all evils, the main thing that renders us noble, divinizes us, makes us similar to Our Lord, and has the virtue of converting the very bitternesses into sweetness, is resignation? What was the life of Jesus upon earth if not continuing the Will of the Father? And while He was on earth, He was united with the Father in Heaven. The same for a resigned soul: while living on earth, her heart and will are united with God in Heaven. Can there be anything more dear and desirable than this?' As though stirred, that soul began to calm herself, and Jesus and I, together, withdrew. May everything be for the glory of God, and may He be always blessed.
When one resigns, or surrenders himself and herself to God, one finds real contentment. But the first one to show contentment to us is Jesus Himself. The soul that submits to Jesus in it is found the resting place of Jesus. In the entry of October 14, 1900, Louisa writes: He came out and said: 'You are all my contentment, in your heart I find true rest, and resting in it I experience the dearest delights."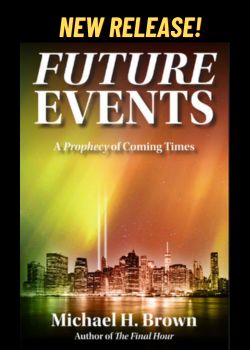 The soul which finds itself loved by Jesus naturally responds back to him by saying, in Luisa's words: 'For me also, You are all my contentment, so much so that all other things are nothing but bitternesses for me…'
Does Luisa's affirmation not remind us of what St Francis of Assisi wrote in his Testament when he said: The Lord granted me, Brother Francis, to begin to do penance in this way: While I was in sin, it seemed very bitter to me to see lepers. And the Lord Himself led me among them and I had mercy upon them. And when I left them that which seemed bitter to me was changed into sweetness of soul and body; and afterward I lingered a little and left the world. The humble Francis learned that by meeting those who are in the periphery he is meeting what the world considered as bitterness. And it was this bitterness that opened Francis' heart to be changed into Christ's merciful sweetness towards them. He met Jesus, his life contentment, by serving the poor!
Loving Father,
I surrender to you today with all my heart and soul. Please come into my heart in a deeper way. I say, "Yes" to you today. I open all the secret places of my heart to you and say, "Come on in." Jesus, you are the Lord of my whole life. I believe in you and receive you as my Lord and Savior. I hold nothing back.
Holy Spirit, bring me to a deeper conversion to the person of Jesus Christ. I surrender all to you: my time, my treasures, my talents, my health, my family, my resources, my work, relationships, time management, successes and failures. I release it and let it go.
I surrender my understanding of how things 'ought' to be, my choices and my will. I surrender to you the promises I have kept and the promises I have failed to keep. I surrender my weaknesses and strengths to you. I surrender my emotions, my fears, my insecurities, my sexuality. I especially surrender ______ (Here mention other areas of surrender as the Holy Spirit reveals them to you.)
Lord, I surrender my whole life to you, the past, the present, and the future. In sickness and in health, in life and in death, I belong to you. (Remain the Lord in a spirit of silence through your thoughts, a heart song, or simply staying in His presence and listening for His voice.)
Fr Mario Attard OFM Cap