The Mysterious "3 Hail Mary Devotion"– Never Known to Fail
From VCATHOLIC
Fixing a temporary glitch in the lay out of this page with the Advertisements Our apologies
One of the greatest means of salvation and one of the surest signs of predestination, is unquestionably, the devotion to the Most Blessed Virgin. All the holy doctors of the Church are unanimous in saying with St. Alphonsus of Liguori: "A devout servant of Mary shall never perish." The chief thing is to persevere faithfully until death in this devotion.
Numerous examples show how agreeable the three Hail Marys Devotion is to the Divine Mother and what special graces it draws, during life and at the hour of death, on those who never omit it for a single day.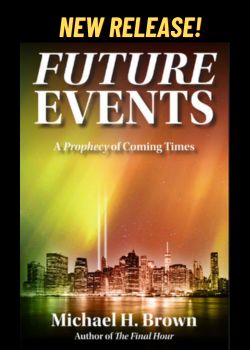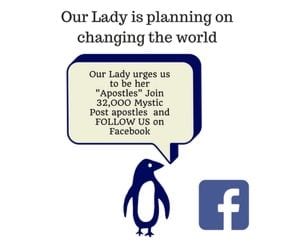 Become an Apostle of Our Lady and Join 80,000 others who bring the light of Medjugorje into the world each day. Join Us on Facebook at Mystic Post, Medjugorje Today or Children of Mary
This practice was revealed to St. Melchtilde (13th century) while she was beseeching Our Blessed Mother to assist her in her hour of death. Our Lady appeared to her and said: "I will, certainly. But I also want you to say three special Hail Marys to me every day.
"The first Hail Mary will be in honor of God the Father, Whose omnipotence raised my soul so high above every other creature that after God I have the greatest power in heaven and on earth. In the hour of your death I will use that power of God the Father to keep any hostile power far from you.
"The second Hail Mary will be said in honor of the Son of God Who communicated His inscrutable wisdom to me. In the hour of your death I will fill your soul with the light of that wisdom so that all the darkness of ignorance and error will be dispelled.
"The third Hail Mary will be in honor of God the Holy Ghost Who filled my soul with the sweetness of His love and tenderness and mercy. In your last hour I will then change the bitterness of death into divine sweetness and delight."
Our Blessed Mother also revealed to St. Gertrude the Great: "To any soul who faithfully prays the Three Hail Marys, I will appear at the hour of death in a splendor so extraordinary that it will fill the soul with heavenly consolation."
St. Leonard of Port Maurice, the celebrated missionary, had the Three Hail Marys recited morning and evening in honor of Mary Immaculate, to obtain the grace of avoiding all mortal sins during the day or night; moreover he promised in a special manner eternal salvation to all those who proved constantly faithful to this practice. He gave this devotion of Three Hail Marys as a penance in the confessional, especially for those who were struggling with sins of impurity.
HERE ARE 5 BENEFITS TO PRAYING THE HAIL MARY
It is a prayer of praise and thanksgiving to Mary, the Mother of God. The Hail Mary is a beautiful and simple prayer that reminds us of Mary's great love for us and her role in our salvation.
It is a prayer of petition for Mary's intercession. We ask Mary to pray for us, to help us grow in faith, hope, and love, and to intercede for us before her Son, Jesus Christ.
It is a prayer of meditation on the mysteries of Christ's life, death, and resurrection. The Hail Mary reflects on the events of the Rosary, which is a series of prayers that focus on these mysteries.
It is a prayer that unites us to the Church. The Hail Mary is a prayer that is prayed by Catholics all over the world, and it helps us to feel connected to our brothers and sisters in the faith.
It is a prayer that can be prayed anywhere and at any time. The Hail Mary is a short and simple prayer that can be easily memorized, so it can be prayed anytime, anywhere.
Here are some additional benefits of praying the Hail Mary:
It can help to calm the mind and heart.
It can bring peace and comfort in times of difficulty.
It can help to increase our faith and trust in God.
It can help us to grow in love for Mary and for Jesus.
It can help us to live a more holy life.
If you are a Catholic, I encourage you to pray the Hail Mary often. It is a beautiful and powerful prayer that can bring many blessings into your life.