Valedictorian Ordered to Drop Any Mention of God or Jesus Minutes Before Speech. "It was terrible" ….Signs of the Queen of Peace at Medjugorje – "The West will be without God and act as their own creator" Prophecy Unfolding?
SIGNS OF SECRETS UNFOLDING? (see video about secrets below)
Bishop of Fatima: "The message of Fatima applies to Russia. Fatima and Russia are one."
Saint John Paul II: "Medjugorje is the continuation of Fatima. The Madonna appears for the first time in communist countries because of the problems that come from Russia,"
"Russia will come to glorify God the most; the West has made civilization progress, but without God and act as if they are their own creator." – The Virgin Mary at Medjugorje 1981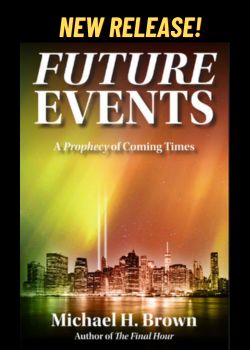 SCIOTA, IL (CBS Local) – An Illinois high school valedictorian has hired a lawyer after claiming that school officials demanded he remove all religious references from his graduation speech.
Sam Blackledge was set to deliver the speech at West Prairie High School on May 19. According to the 18-year-old, school administrators informed him that he needed to take out anything that mentioned God and Jesus minutes before Blackledge was scheduled to go on stage.
"It was terrible. I felt like I wanted to cry," the valedictorian said, via The Kansas City Star. "Christ is the only reason I was a valedictorian. He's the reason I got that 4.0. If it wasn't for him I wouldn't be up there. I was giving him the credit for that."
Attorney Jeremy Dys of the non-profit legal group First Liberty Institute told reporters that the school didn't even want Blackledge to speak, but eventually allowed the senior to give a "very generic" address.
The student's attorney is accusing West Prairie High School of violating the boy's rights regarding freedom of speech and religion. "They actually violated the Constitution. They'd do well to remember, as 'Tinker v. Des Moines,' the case in 1969, reminds us, that students do not shed their constitutional rights when they walk through the schoolhouse gates," Dys told KFVS.
"There's always people out there that will go against what I have to say, and nobody always agrees, but I believe this is the truth. It's impacted my life," the 18-year-old added.
Blackledge, who is still considering taking the issue to court, was reportedly contacted by the school's superintendent and a meeting between the two has been arranged. Superintendent Carol Kilver refused to comment on the subject when questioned by The McDonough County Voice.