Fatima Visionary Sr. Lucia: "The Week of Fatima is not yet concluded…We are now living in the third day" Does Medjugorje represent the end of the week?
Therefore,  with your help, everything I wanted to realize through the secrets I began in Fatima may be fulfilled. I call you, dear children, to grasp the importance of my coming, and the seriousness of the situation.
AT the 17:00 mark in the You Tube Video Sister Lucia mentions Fatima is "a week that is not yet concluded.
The entire video is fascinating.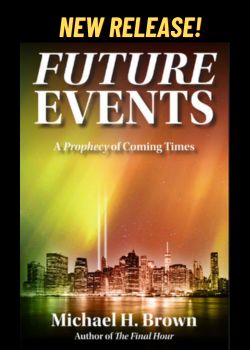 This half hour Documentary is a compliment to the "Two Interviews with Sister Lucia" Book by Carlos Evaristo and the RTP 1 Mini Series "Os Mistérios de Fátima" aired on State Television in 2000 and available in a 3 DVD set in various languages from "Videos RTP".
Explained for the first time are the Seer of Fátima's personal views and interpretations of the Prophecy, Consecration, Triumph and Secret of Fatima as presented during two interviews on October 11th, 1992 and October 11th, 1993.
The Seer's explanations videotaped in 1993 during a one hour audience given to over a half a dozen living witnesses, puts to rest many controversies of the 1917 Message still being spread by many Conspiracy Theorists and so-called Fatima experts.
Included in the Documentary is an interview with World foremost CSI Frederick Zugibe who met Sister Lucia in 2002 and conducted a forensic study that concluded that she was the same Seer of 1917 to whom Our Lady had spoken and not an imposter as the late Rev. Nicholas Gruner and his followers had ridiculously claimed.
Medjugorje and Russia
The  Queen of Peace,  at Medjugorje revealed an astonishing prediction about Russia to the six young visionaries  October of 1981. Keep in mind, in 1981,  the Soviet Union was still very much an atheist state – at war with Christianity.
The Pope was a real threat to the totalitarian regime. So much so that the Soviet Union planned to kill Pope John Paul II.
The assassination attempt occurred on May 13, 1981, an anniversary date of the first appearance of the Virgin Mary at Fatima. One month after the attempt on the Pope's life,  the Virgin Mary began to appear at Medjugorje.
Then six months after that the Virgin Mary  spoke about the future of Russia. In a brief message to the visionaries, She said: "Russia will come to glorify God the most, the West has made civilization progress, but without God and acts as if they are their own creator".
Fatima and Russia
Are Fatima and Medjugorje Connected by Russia?
Pope Francis speaks of "Piecemeal" World War III beginning to unfold.  Religious wars are raging across the Middle East. North Korea is a nuclear menace and   Russia suddenly has emerged onto the world stage in a completely unpredictable fashion.
These calamitous events – one right after another –  have all seemed so random and unpredictable. However, if we look from a distance, if we look at world events through the looking glass of Catholic prophecy we may find some clues.
Fascinating short video:
In a 1996 interview about the Fatima Third Secret Fr. Malachi Martin said the secret involves Russia and Ukraine. 


Malachi Martin before his death had some extraordinary things to say about Fatima, the Third Secret, and Russia.
Experts and theologians who have studied Fatima have always been puzzled by Russia's unique status in the messages and secrets. Why was Russia, that tragic nation with such a rich tradition of venerating the Blessed Mother, specifically mentioned? Famous author and Vatican insider, Fr. Malachi Martin, who claimed to have read the "Third Secret" in the 1960's, hinted that Russia was the key to the 'Third Secret of Fatima'. He wrote:
Russia's role in the 'Vision of Fatima' is very important because, if we're to believe the Vision of Fatima, salvation for the world, the cure for the world's ills, will start in Russia, and that was why the Virgin Mary, in the Fatima vision of 1917, was supposed to have spoken actively about Russia."Russia, according to Malachi Martin, first of all, has to be cured of her errors. And then, Russia will help the entire world to get better and to cure itself of its sins.
Martin wrote:
"It's a very bizarre message in that sense because one would have said that salvation was going to come from the West as we always think because we are Westerners, but no, according to the message of Fatima, salvation will come from the East, and particularly, from the State of Russia itself, which is extraordinary.
Sister Lucia's single-page letter of the "Third Secret" covers three topics—
1. A Physical chastisement of nations
2. A spiritual chastisement
3. The central function of Russia in the two which in fact, the physical and spiritual chastisements are to be girded on a fateful timetable in which Russia is the ratchet.
---
Since you're here …
… we have a small favor to ask. More people are reading Mystic Post than ever but advertising revenues across the media are falling fast. And
unlike many news organisations, we haven't put up a paywall – we want to keep our journalism as open as we can

. So you can see why we need to ask for your help. Mystic Post's independent journalism takes a lot of time, money and hard work to produce. But we do it because we believe our perspective matters – because it might well be your perspective, too.
High quality journalism is essential intellectual nourishment. The generosity of providing such a service without a paywall deserves recognition and supportGiacomo P, Italy
I've been enjoying Mystic Posts for several years now. Today, when so much seems to be going wrong in the world, Mystic Post is working hard to provide truthful Catholic news. I want to support that Robb R. UK
I appreciate there not being a paywall: it is more democratic for the media to be available for all and not a commodity to be purchased by a few. I'm happy to make a contribution so others with less means still have access to information. Annonymous Donator
If everyone who reads our reporting, who likes it, helps to support it, our future would be much more secure.
Thank you
$1.00 $10,00 $25.00 $1,000 – Any contribution makes a big difference.
With a $25.00 donation receive a free miraculous medal. We can really use it – THANKS!