Signs: President Xi Jinping has told generals to 'prepare for war' in the South China Sea
Originally Published at "The Star"
China Central Television presented a speech from President Xi – who has claimed the position in perpetuity – when he met troops and generals on a tour of Guangzhou province.
He told officers of the Southern Theatre Command: "It's necessary to strengthen the mission … and concentrate preparations for fighting a war.
"We need to take all complex situations into consideration and make emergency plans accordingly."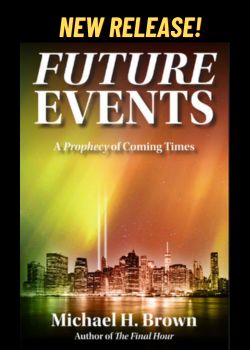 He also reportedly said the regional command was having to bear a "heavy military responsibility" as it was responsible for operations in the disputed South China Sea.
US Navy accuses Beijing of trying to militarise the South China Sea
China has claimed sovereignty over the strategic waterway, a major shipping route, and built artificial islands bristling with military hardware including missile silos and fighter jet bases.
President Xi also "underlined the importance of preparing for war and combat", state-run press agency Xinhua reported.
It said he had "stressed the need to focus on combat research and commanding … to comprehensively boost the military's battle-winning ability."
The president also obliquely instructed his military to ramp up opposition to "freedom of navigation" exercises being undertaken by the US, Australia, France, the UK, Japan and others through the South China Sea.
His comments represent a significant ramping-up of the rhetoric being exchanged between Beijing and Washington.
China has been angered by US sanctions on its military for buying weapons from Russia, and by what Beijing sees as renewed Washington support for democratic Taiwan.
Earlier this month, US Vice-President Mike Pence stoked tensions further, saying: "Using that stolen technology, the Chinese Communist Party is turning ploughshares into swords on a massive scale."
And last week defence minister Wei Feng said Beijing would never give up "one single piece" of its territory, reports the South China Morning Post.
He also warned that "repeated challenges" to China's sovereignty over Taiwan – which has seen mass protests calling for full independence – would lead to military action "at any cost".
Military analyst Collin Koh, a research fellow at Nanyang Technological University in Singapore, said the president's comments were "likely intended as a signal to the US in particular and any parties that Beijing perceives to be causing provocation."
He also predicted further clashes to come in the South China Sea.
Britain was accused of "deliberately provoking" China by sailing HMS Albion close to  the disputed Paracel Islands in September.
Earlier this month a Chinese destroyer almost rammed the USS Decatur, forcing its crew to take evasive action, in an effort to force it to leave the disputed waters.
Shortly after the near-miss, the Chinese defence ministry criticised the US for "gravely threatening China's sovereignty and security, severely damaging relations between the two militaries and significantly undermining regional peace and stability".
The UN considers much of the South China Sea to be international waters, and refused to recognise that Beijing's artificial island fortresses give it any legitimate claim to the region.
Beijing, however, continues to stick by its claim — despite it being rejected by an international court — that it has historical dominance over the sea between Vietnam, Malaysia and the Philippines.
US Secretary of Defence James Mattis cancelled his trip to Beijing in response to rising tensions.
Last month, the Chinese government revoked permission for a US warship to visit Hong Kong and recalled its leading naval official from Washington.