Immaculée recited 27 rosaries and forty Divine-Mercy chaplets a day – Survives Genocide
By Michael H. Brown from Spirit Daily
It was beyond a horror movie. It is in the realm of martyrdom. It was during one of history's most brutal genocides.
For 91 harrowing days in 1994, a twenty-two-year-old Catholic student named Immaculée Ilibagiza of the Tutsi people in Rwanda, Africa, hid in the bathroom of a minister's house with seven other adults to escape all but certain death. Hutus were in the midst of a reign of terror that, before it was over, depending on the estimate, would record 800,000 to a million Tutsis — Immaculée's people — murdered (in one to three months).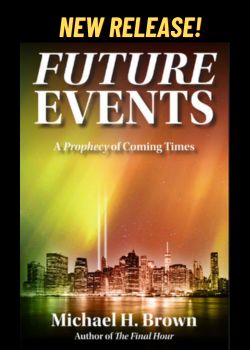 It was a secret bathroom that even some of the minister's family didn't know about: three by four feet and so small that Immaculée and the others — for those three months — had to take turns standing.
The alternative was death by machete.
Indeed, Immaculée lost her parents, two brothers, her grandparents, uncles, aunts, cousins, neighbors, friends, and classmates in the "war."
For endless, nail-biting days, she and the others listened in stark terror as killers searched her village for remaining Tutsis and even entered the house in which they were hiding, missing them by God's grace.
Day in and day out, light or dark, just outside the window — at times, just feet beyond the thin walls that shielded them — were the sounds of murder.
And every day — perhaps every hour — the women wondered how they would meet their end; one of them begged the minister, who was a Hutu, but had hidden them out of Christian kindness, to throw dirt on her corpse if they were next so the dogs — which were consuming the strewn corpses — would not tear into hers.
It was so terrifying that often while the women hid their mouths dried and there was no saliva to swallow — terrifying but for prayer: – praying every waking moment.
It was how she survived. It was how they all survived — physically and emotionally.
"I felt like my head was laying on the lap of the Blessed Mother all day," she recounted to us recently.
"There was no eating. I prayed from the morning until eleven at night.
"Every day, every second, I had to think of the Blessed Mother. And at night, I would dream of Jesus. Although all day I was praying to Mary, at night I always dreamt of Jesus, and He told me, 'Don't fear again.'"
Adds her blog:
"Immaculée credits her salvage mostly to prayer and to a set of rosary beads given to her by her devout Catholic father prior to going into hiding. Anger and resentment about her situation were literally eating her alive and destroying her faith, but rather than succumbing to the rage that she felt, Immaculée instead turned to prayer. She began to pray the Rosary as a way of drowning out the negativity that was building up inside her. Immaculée found solace and peace in prayer and began to pray from the time she opened her eyes in the morning to the time she closed her eyes at night. Through prayer, she eventually found it possible, and in fact imperative, to forgive her tormentors and her family's murderers."
At one point, said Immaculée, a Hutu killer put his hand on the bathroom door but, miraculously, didn't open it.
Afterward, a cabinet was placed in front to obscure the door as Immaculée maintained her incredible ordeal, eating beans with insects in them. The young Rwandan woman dwindled from a healthy 115 pounds to a skeleton of 65 pounds, nourished mainly by that rosary her father, a convert to Catholicism, had given her.
By the end of this modern holocaust — which largely took place outside world view — three-quarters of Tutsis would be killed, including nine hundred of 2,500 fellow students. So numerous were the corpses that, as was the case with her father's body, they were stacked by Hutu warriors for roadblocks — or simply heaved into the Kagera River, where they all but clogged this waterway that empties into Lake Victoria.
The New York Times headline was "Blood in the River" while Time's cover story quoted a missionary as saying, "There are no devils left in hell. They are all in Rwanda."
And indeed that was exactly what Immaculée and the others heard, the sounds of evil as neighbor killed neighbor, the Hutus hunting down every Tutsi they could find — at one point calling out Immaculée's name as they searched the house!
The Hutus never found the women — who with the help of the minister eventually escaped to a refugee camp (established by the French Foreign Legion).
Her story is now famous. She has met world leaders like President George Bush (who read her book and sent her a personal letter). She has been honored with an award given legendary people like Mother Teresa, Jimmy Carter, Nelson Mandela, and the Dalai Lama, and has received honorary doctoral degrees from the University of Notre Dame and Saint John's University. She wrote a bestselling book called Left To Tell. President Barack Obama was photographed holding the book. Her account has been told on 60 Minutes.
The story is remarkable enough right there, but then, more remarkably, is the mystical aspect.
For the genocide had been prophesied years before by the same Blessed Mother when she appeared in Rwanda during apparitions that began at Kibeho in 1981 and have been fully approved by the Roman Catholic Church — apparitions that Immaculée now dedicates herself to publicizing.
It was during those apparitions, as we have previously reported, that Mary warned about materialism, irreverence, and sexual immorality that would bring desolation (soon to be realized as AIDS swept this region).
There were initially twelve visionaries, then nine studied by the Church, three officially approved in 2001, when a declaration was issued in Rome. During an apparition preceding the holocaust, one of the seers saw what was later described as "a river of blood, people who were killing each other, abandoned corpses with no one to bury them" — precisely what soon transpired and was noted in the headline.
Those revelations are what Immaculée now chronicles, at speaking engagements and in another bestseller called Our Lady of Kibeho. Her main message: Christian forgiveness (after the ordeal, she even kissed one of the killers who murdered two members of her family).
During the holocaust, two of the seers died. A third later succumbed to illness. Only three are officially recognized — but achieved that status in a pastoral letter issued by the local bishop during a visit to the Vatican in June of 2001.
Ironically, says Immaculée, the bishop said he was most impressed with a pagan boy named Emmanuel Segatashya who was not one of the approved seers but had converted so deeply that he spoke with the wisdom of one who had spent decades immersed in Catholic teaching. "I spoke with the bishop, and he said they will be going back to all the visionaries, but anyone who had an apparition of Jesus, they did not want for now to go there," explains Immaculée. "They approved of Mary but not Jesus."
Perhaps it was also because Segatashya, in addition to claiming an encounter with Jesus, spoke of the "end" of the world.
"I never conceived the world could end until I saw the genocide," reflects Immaculée. "To have seen a million die in three months, to see people leaving, with nothing from their pasts, was incredible."
The warning of Kibeho, she feels, is for the whole world, and also has been transmitted from sites like Medjugorje, which  Immaculée has visited and firmly supports. "I think it is the Lord going to the ends of the world," says the African woman, who now lives in New York and has worked at the United Nations. "So many souls are searching for God. We will see chastisements. We will have trouble because of our sins."
But like her we have the Rosary.
Like her, we have the Divine Mercy chaplet.
And with prayer we too can escape the cramped quarters of hiding no matter what storm or holocaust or genocide (or quaking of the ground) rises around us.
[resources: Our Lady of Kibeho]
[see also: Kibeho archives and Seer from Kibeho says natural disasters, genocide were foreseen]
[Said one reviewer of her book: "This searing firsthand account of Ilibagiza's experience cuts two ways: her description of the evil that was perpetrated, including the brutal murders of her family members, is soul-numbingly devastating, yet the story of her unquenchable faith and connection to God throughout the ordeal uplifts and inspires. This book is a precious addition to the literature that tries to make sense of humankind's seemingly bottomless depravity and counterbalancing hope in an all-powerful, loving God." Said another, Vimala Rodgers, author and motivational speaker: "Reading this book has truly changed my life—not in some distant future, but right now! I can't even describe my feelings, but they have shifted things inside me in such a way that I just can't find the words. This is a book that defies adequate description."]