St Josemaria Escriva and Christmas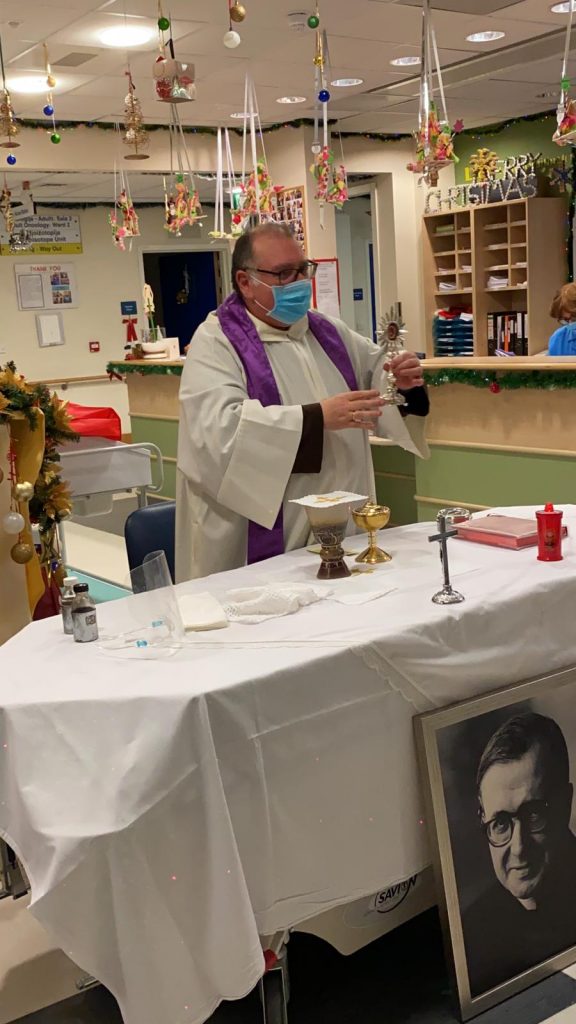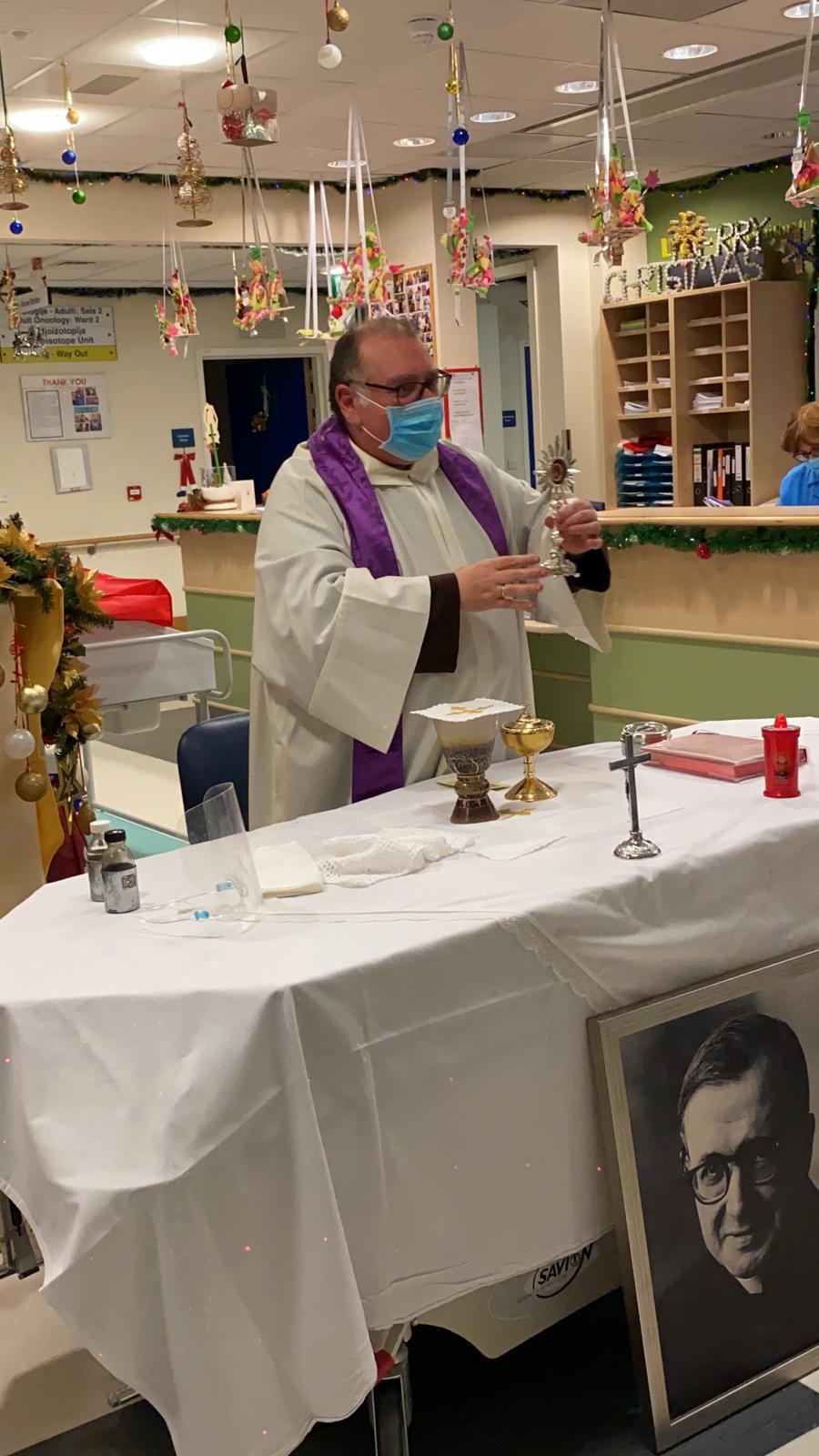 From Thursday 17 till Thursday 24 December 2020, at Sir Anthony Mamo Oncology Centre, we are being blessed by the relic of saint Josemaria Escriva, the founder of the Opus Dei.
As the relic is visting our patients and blessing them by God's healing presence in it, the more I started to question myself the following question: What is the theological vision of Christmas according to this great saint of our times who preached, by his writings, sermons and saintly life, what holiness in our everyday life really entails? In order to do this I shall be focusing on a homily Saint Josemaria delivered on 24 December 1963, and is presently published in his book Christ is Passing By.
For Saint Josemaria Christmas is, first and foremost, a particular encounter with Christ characterised by his light and grace. He says: "This day shall light shine upon us; for the Lord is born to us" (Is 9:2). This is the great announcement which moves Christians today. Through them it is addressed to all mankind. God is here. This truth should fill our lives, and every Christmas should be for us a new and special meeting with God, when we allow his light and grace to enter deep into our soul.
Christmas is the feast of the ordinary that is made extraordinary thanks to the workings of the Holy Spirit. To begin with, let us not forget the words of the Angel Gabriel to Mary, namely that: The Holy Spirit will come upon you, and the power of the Most High will overshadow you; therefore the child to be born will be called holy (Luke 1:35). The Greek rendition of the verb to overshadow is ἐπισκιάσει (episkiasei). Other meanings of the verb can be to which means to overshadow, envelop. encircle, enclose, encompass etc. Thus, by being encircled, enveloped by the Holy Spirit Mary becomes God's property. But even Joseph was encircled by the Holy Spirit. He too became the subject of the Father's loving care.
In his interesting homily saint Josemaria spoke about his uplifting experience he had at the house of Loreto on August 15, 1951. In this experience this holy Spanish priest could detect that the great divine harmony which reigned in this house, as reflected in and through Jesus, Mary, and Joseph, was none other than the result of God's grace himself, which grace is the Holy Spirit in person.
We stop in front of Mary, Joseph and the Child, looking at the Son of God who has taken on our flesh. I remember now I made a visit—for a very special reason—to the holy house of Loreto, Italy, on August 15, 1951. I said Mass there. I wanted to say it calmly and reverently, but I hadn't counted on the crowd's fervour. I had forgotten that the faith of the people of the region and their love for the Madonna meant there would be a huge crowd for the feast of the Assumption. Their piety was not always entirely correct in its expression, at least from the point of view of the Church's liturgical regulations. When I would kiss the altar in accordance with the rubrics, three or four local women would accompany me. It was distracting, but certainly moving. I also noticed that above the altar in that holy house, which tradition says was the home of Jesus, Mary and Joseph, these words were written: "Here the Word was made flesh." Here, on a bit of the earth on which we live, in a house built by men, God dwelt.
Thus, Christmas brings the family into God's order wherein each member finds his and her place not alone but deeply bonded with God and with other family members. We can also say that Christmas is, essentially, the feast of the family. The Son of God came from the Trinitarian Communion to enter into a human family composed of a husband and a wife.
But what makes family a real family? It is love! However, love alone cannot be strong if it is not embedded in peace. And here it is the Solemnity of Christmas, the feast of peace! Peace is what makes us truly of God and truly of man. Peace is one of the principal standards for us to check if we are really living in God and being, at the same time, in touch with our humanity. And the central point of our peace there is always he, Jesus Christ, God made man!
Iesus Christus, Deus homo: Jesus Christ, God‑man. This is one of "the mighty works of God," (Acts 2:11) which we should reflect upon and thank him for. He has come to bring "peace on earth to men of good Will," (Luke 2:14) to all men who want to unite their wills to the holy will of God—not just the rich, not just the poor, but everyone: all the brethren. We are all brothers and sisters in Jesus, children of God, brothers and sisters of Christ. His Mother is our mother.
Christmas reminds us that we are God's children! Hence, the coming of the Son of God into our midst brought us the gift of love! That love which comes from God himself and touches the heart and the mind and becomes our very breath, the breath of prayer.
There is only one race in the world: the race of the children of God. We should all speak the same language, taught us by our Father in heaven—the language Jesus spoke with his Father. It is the language of heart and mind, which you are using now, in your prayer—the language of contemplation, used by men who are spiritual, because they realize they are children of God. This language is expressed in a thousand motions of our will, in the clear insights of our minds, in the affections of our heart, in our commitment to lead a virtuous life, in goodness, happiness and peace.
When answering to the question: Why Jesus came to live with us, Saint Josemaria says at one point: In our own life we must reproduce Christ's life. We need to come to know him by reading and meditating on Scripture, and by praying, as we are doing now in front of the crib. We must learn the lessons which Jesus teaches us, even when he is just a newly born child, from the very moment he opens his eyes on this blessed land of men.
Christmas is the feast that encourages you and me to reproduce Christ's life through the vehicle of our lives. In other words, to be exactly like Jesus who went about doing good (Acts 10:38). To follow Jesus' example who has done all things well (Mark 7:37). For Saint Josemaria Christmas helps us mature in our faith commitment because, like Christ, we too are called to do the Father's Will and to do it till its very last drop.
When God our Lord gives us his grace, when he calls us by a specific vocation, it is as if he were stretching out his hand to us, in a fatherly way. A strong hand, full of love, because he seeks us out individually, as his own sons and daughters, knowing our weakness. The Lord expects us to make the effort to take his hand, his helping hand. He asks us to make an effort and show we are free. To be able to do this, we must be humble and realize we are little children of God. We must love the blessed obedience with which we respond to God's marvellous fatherhood...
The more you and I look at the crib the more we learn that what really makes us strong in Our Father's eyes is when we obey Him humbly. By obeying with a complete spirit of humility to the Father Christ can be authentically enfleshed in our different yet convergent ways of holiness that we are called to live and we call them vocations.
Let's not forget: we need humility if we are to obey. Look again at the example Christ gives us: he obeys Joseph and Mary. God has come to the world to obey, and to obey creatures. Admittedly they are two very perfect creatures: Holy Mary, our mother, greater than whom God alone; and that most chaste man Joseph. But they are only creatures, and yet Jesus, who is God, obeyed them. We have to love God so as to love his will and desire to respond to his calls. They come to us through the duties of our ordinary life: duties of state, profession, work, family, social life, our own and other people's difficulties, friendship, eagerness to do what is right and just.
For Saint Josemaria Christmas is our loving collaboration with God's wish to save our fractured, hurting and disoriented world. He says:
Every time Christmas comes around, I love to look at representations of the child Jesus. Statues and pictures which show a God who lowered himself remind me that God is calling us. The Almighty wants us to know that he is defenceless, that he needs men's help. From the cradle at Bethlehem, Christ tells you and me that he needs us. He urges us to live a Christian life to the full—a life of self‑sacrifice, work and joy.
Can we lend him our helping hand not simply this Christmas but throughout our lives? Can we let Him love and heal others through us? As Saint Josemaria Escriva taught us?
Fr Mario Attard OFM Cap