WWIII? Israel Attacks Syria. …Moscow accuses Israel of endangering civilian aircraft after F-16 jets launch assault on targets in Damascus.
Russia has accused Israel of violating Syria's sovereignty and threatening two civilian flights after Israeli warplanes launched air raids in Damascus on Tuesday.
Israel launches Christmas Day airstrikes in Syria, with Damascus weapons depot hit
Israeli planes fired at multiple targets near Damascus, Syrian state media says 
Targets used by Iranian and Hezbollah forces operating in Syria, observers say
Senior Hezbollah figures boarding plane to Iran were also wounded, sources say 
Comes after Donald Trump announced US forces will withdraw from the country
By CHRIS PLEASANCE FOR MAILONLINE
PUBLISHED: 15:50 EST, 25 December 2018 | UPDATED: 05:58 EST, 26 December 2018
13kshares
180
View comments
Israel has carried out Christmas Day airstrikes against targets around the Syrian capital Damascus, according to the country's state-run media. 
Israeli warplanes flying above Lebanon reportedly launched 22 missiles at multiple targets used by Iran and Hezbollah, prompting Syrian air defences to fire back.
Senior Hezbollah figures boarding a plane bound for Iran were wounded during the attack, according to security sources who spoke to Newsweek.Video playing bottom right…Click here to expand to full page
ExpandClose
+4
+4
Syrian air defences around Damascus began firing on Christmas Day after Israeli warplanes carried out airstrikes against arms dumps around the city, state media reported
+4
Syria said that most incoming missiles were destroyed, but that one of the depots was hit, wounding three soldiers
The airstrike was conducted just minutes after they had boarded the aircraft.
Three soldiers were also wounded during the attack after explosives hit an arms dump, according to Syrian media.
Pro-Iranian military outposts, air defence facilities and military headquarters were also damaged in the strikes, according to the Jerusalem Post.
Syrian media said that most of the incoming missiles were intercepted by its defences, which were filmed firing overnight.
RELATED ARTICLES
Outgoing Defense Secretary Mattis shows up President with…The Pope prays for peace: Francis urges world leaders to put…
SHARE THIS ARTICLE
Share
The attacks come after President Donald Trump said that America will withdraw all 2,000 troops from the country.
The news stoked fears in Israel that Iran and Hezbollah will exploit the power vaccum to further entrench themselves in Syria, which Israel views as an existential threat.
One of the incoming missiles hit an arms dump injuring three soldiers, according to Syria. Israel has not acknowledged any strikes took place.
Meanwhile Turkey began massing tanks along its border with Syria as countries moved to fill the power vaccum that will be left after America withdraws its troops.Footage shows missiles flying overhead towards DamascusLoaded: 0%Progress: 0%00:00PreviousPlaySkipMuteCurrent Time0:00/Duration Time0:00Fullscreen

+4
The sky glows red over Damascus after missiles, believed to have been fired by Israeli warplanes, struck an arms dump
Israeli Prime Minister Benjamin Netanyahu has said that Israel would 'continue to act against Iran's attempts to entrench itself militarily in Syria, and to the extent necessary, we will even expand our actions there.'
Nearly an hour after the attacks began, Damascus residents could still hear the air defense units firing toward targets in the air.
'The aggression is still ongoing,' said a presenter on state TV, which interrupted its programs to air patriotic songs.
Later the TV quoted an unnamed military official as saying that Syrian air defenses 'shot down most of the missiles before reaching their targets and the aggression damaged an arms depot and wounded three soldiers.' 
It added that the Israeli warplanes fired the missiles from Lebanese airspace.
Israel's military spokesman's unit did not confirm the raids, but said in a statement that 'an aerial defense system was activated against an anti-aircraft missile launched from Syria.' 
No damage or injuries were reported by the Israeli military.  ADVERTISEMENTRead more:
Share or comment on this article:
Hezbollah leaders injured as Israel launches Christmas Day airstrikes in Syria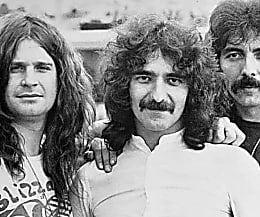 One Of The Most Beautiful Songs Ever Written Is Actually Not What It SeemsDefinition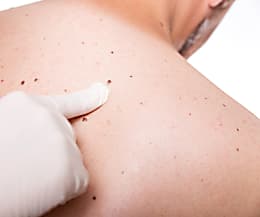 5 Signs Your Melanoma Has SpreadHealth Central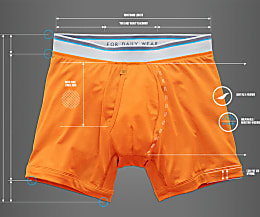 Here's Why This Company Guarantees Their Underwear…The Weekly Brief | Mack Weldon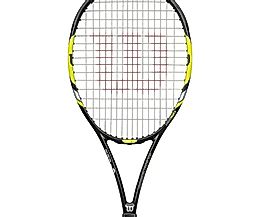 Wilson Steam 99S Yellow Tennis Racquet$99 – midwestsports.com
28 Marvelous Photos Taken At The AirportJoorala
Least-Visited National Parks, RankedFar & Wide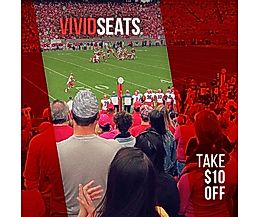 Rose Bowl – Washington vs Ohio State$70 – vividseats.com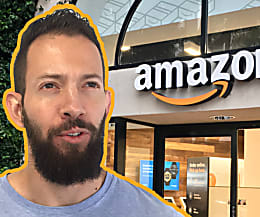 You're Probably Overpaying at Amazon – This Genius Trick Will Fix ThatHoney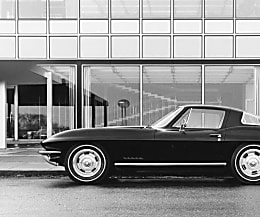 The 10 Fastest Cars from 1955 to TodayCar and Driverby TaboolaSponsored LinksYOU MAY LIKEI Tried The Target Hack Everyone's Talking About — And It's Actually Pretty GeniusWikibuyShe Is The Inspiration Behind One Of The Most Beautiful Songs Ever WrittenIcePopEarly Signs Of Ulcerative Colitis. See About Symptoms & TreatmentsYahoo Search
Comments 180
Share what you think
The comments below have been moderated in advance.  View all
The views expressed in the contents above are those of our users and do not necessarily reflect the views of MailOnline.
Loading…
Add your comment
Post comment to your Facebook Timeline What's This?
By posting your comment you agree to our house rules.Submit CommentClear
MORE TOP STORIES
BingSite WebEnter search term:SearchADVERTISEMENT

"We are very concerned by the attacks and how they were made. This is a gross violation of the sovereignty of Syria," the Russian Ministry of Foreign Affairs said in a statement on Wednesday.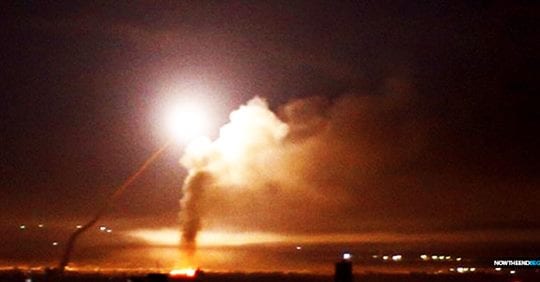 Syrian state media said the country's air defences intercepted Israeli missiles near Damascus, while Israel said it was protecting itself from anti-aircraft fire.
"An [Israeli military] aerial defence system activated in response to an anti-aircraft missile launched from Syria," the Israeli army's official Twitter account later said.ADVERTISING
iMoscow also said the Israeli attacks endangered two passenger planes.
"The provocative actions of the Israeli air force … directly threatened two airliners," Russian defence ministry spokesman Igor Konashenkov said in a statement.
He said the attack from over the Lebanese territory came as "two airliners, not from Russia, were preparing to land at the airports of Beirut and Damascus".
He said restrictions were imposed on the use of Syrian government forces' air defence systems "to prevent a tragedy". One of the planes was redirected to a Russian airbase within Syria.
The Russian defence ministry said three Syrian soldiers were injured in an attack that saw Israeli warplanes drop 16 bombs.
Of these, 14 were destroyed by the Syrian defence systems, according to the ministry.
Upgraded anti-missile systems
Moscow is a key ally of Damascus and its intervention in Syria's civil war in 2015 was seen as key to propping up President Bashar al-Assad's regime.
In September, a Russian Il-20 military plane was struck in a similar attack, killing 15 servicemen on board.
That day, several Israeli F-16s entered the Syrian airspace hoping to bomb its military targets in the northwestern Latakia province.
Russian officials said that when Syria's S-200 air-defence system responded to the breach, an Israeli F-16 hid behind the Russian plane which was hit by a Syrian missile.
Shortly afterwards, Moscow, blaming Israel for the incident, announced its decision to provide Syria with the more advanced S-300 defence system.
Israel has in the past carried out dozens of air raids in Syria against what it says are Iranian targets, many of them south of Damascus.