Medjugorje: Ivan's Dramatic Video Testimony – "Mankind is in great danger…and it is in danger of destroying itself."
Latest Medjugorje Message, January 2, 2020  – Apparitions to Mirjana
"

D

ear children, I know that I am present in your lives and in your hearts. I feel your love, I hear your prayers and direct them to my Son. But, my children, according to motherly love, I desire to be in the lives of all of my children. I desire to gather all of my children around me, beneath my motherly mantle. This is why I am inviting you and calling you, apostles of my love, to help me.

My children, my Son pronounced the words of the 'Our Father'-Our Father, [you] who are everywhere and in our hearts-because He desires to teach you to pray with words and feelings. He desires for you to always be better, to live merciful love which is prayer and limitless sacrifice for others.

My children, give to my Son love for your neighbors, give words of consolation, compassion and acts of justice to your neighbors. Everything that you give to others, apostles of my love, my Son accepts as a gift. I am also with you, because my Son desires for my love, as a ray of light, to bring your souls to life; for me to help you in the search for peace and eternal happiness. Therefore, my children, love one another, be united through my Son, be children of God who all together, with full, open and pure heart, pronounce the 'Our Father'. And do not be afraid! Thank you. 

"

 
---
Brand new book trailer 2020
The Madonna Files by Stephen Ryan will open your eyes to groundbreaking mysteries that will impact not only how you understand the past, but also how you can be ready for the future.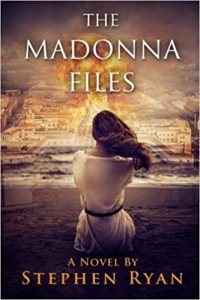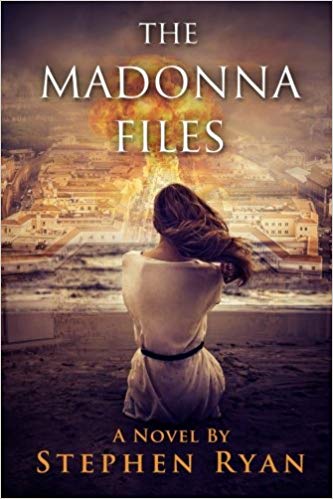 To know what America's future holds, know what the past has already revealed.

Could a modern prophecy and a mysterious message that was given to six children on a rocky hill in a remote village determine the events of our day? 

Could some of the most famous people of modern history and current events be secretly linked to this mystery including the President of the United States and the leader of Russia?

Could a series of mysterious phenomenon be manifesting itself on the world stage on an exact timetable that is secretly known by the six children?

Could these manifestations be altering the course of world events?

Is the world being warned of an apocalypse and of what is yet to come?
Stephen Ryan takes the reader on a journey that reveals the secrets and prophecies of the Mother of Christ. One by one each of these mysteries has been revealed to visionaries chosen by God and the Madonna.
---
"I found it to be a great book; a fascinating, fast-paced thriller, written in a strong voice, filled with rich dialogue, complex and colorful characters, a story-line that tackles the most meaningful, religious and political subjects in the world. It is an impressive work…Move over Dan Brown, I was blown away!"  –  Br. DANIEL KLIMEK          Br. Daniel Maria Klimek, T.O.R., is a Franciscan friar and an Assistant Professor in the theology department at the Franciscan University of Steubenville.
---
"The Madonna Files, by Stephen Ryan, deftly interlaces the lives of men and women across the globe into a tale of love, redemption, Marian devotion, and God's grace.With an air of National Treasure, or Pier Paul Reads' novel, Death of a Pope, the reader plunges into political controversy, chase scenes, a coded message, and an exposition on Marian apparitions."
"The story follows the Catholic priest, Fr. Dan Baronowski, as he searches for the "Madonna Files," secret letters of Pope John Paul II which contain the Third Secret of Fatima.
The discussion of the Blessed Virgin Mary forms the heart of this novel, and I found it interesting how the characters discuss the continuity of Mary's appearances throughout history