Miracle: USA Catholic Bishop says tears flowing from Our Lady of Guadalupe statue are Olive Oil…Powerful evidence
UPDATE: A Catholic bishop in New Mexico says the "tears" flowing from a statue of the Virgin Mary that has attracted thousands of visitors are olive oil.
Church officials collected samples of the fluid seeping from the bronze statue at Our Lady of Guadalupe Catholic Church in Hobbs, the Las Cruces Sun News reports.
"And we determined it was olive oil, a scented olive oil," Bishop Oscar Cantu of the Catholic Diocese of Las Cruces told the newspaper Friday, updating a church investigation that began two months ago when parishioners first noticed the statue "weeping."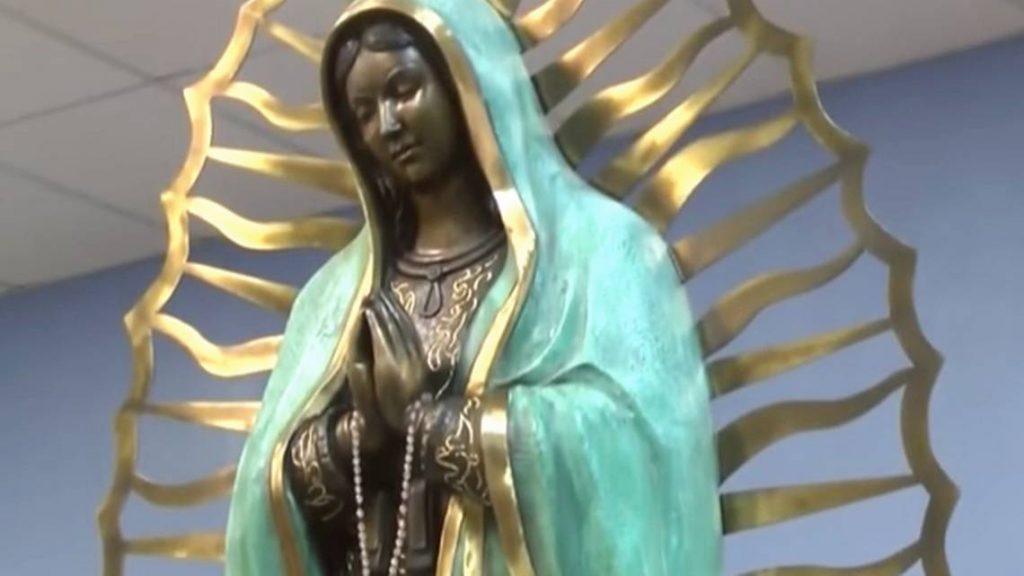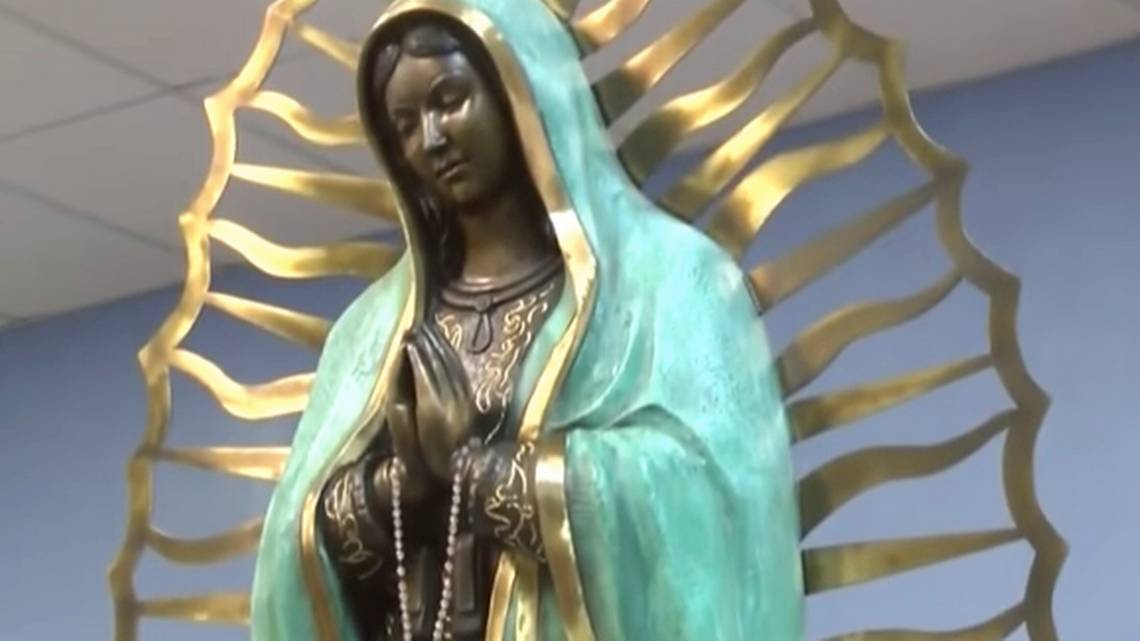 Church investigators have not yet figured out where the substance is coming from, though the inside of the statue doesn't appear to be the source.
"We examined the interior of the hollow statue," Cantu told the Santa Fe New Mexican on Monday. "There's nothing on the interior that's not supposed to be there, except for cobwebs."
Thousands of Catholics and non-Catholics, believers and skeptics from as far away as Italy have flocked to Hobbs in the southeast corner of the state since May.
So many people came to see the statue that the church began staying open day and night.
Some who made the pilgrimage have said they don't need an official declaration from the church. They insist this is a miracle.
"This doesn't happen in Hobbs. It happens around the world or somewhere else, around the country but not in Hobbs," Judy Ronquillo, the church's business manager, told KXAN in Austin.
---