Signs: Apparition of Virgin Mary filmed in Russia – Makes TV news… Plus: Mirjana: "Aborted children are with the Madonna. The father and mother of the aborted child will have much to suffer ."
The Video above was taken in Russia… For many these videos help deepen the faith – for others they remain skeptical… We post this here for you discernment…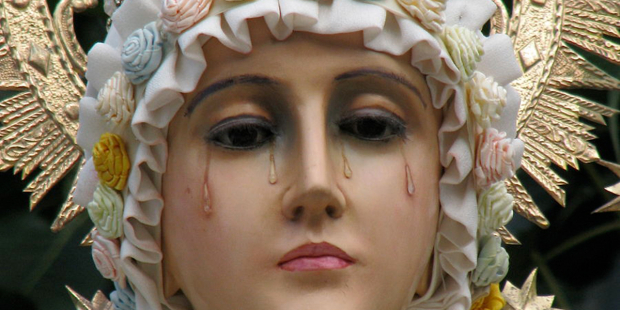 Mirjana: "Aborted children are with the Madonna"
After that story Sister Emmanuel asked Mirjana what the Gospa had said to her about it and she replied: "She told me that I could change these people only with my example and my prayer.
I understood that I didn't have to preach or get angry. "
Subsequently, as the visionary continued to tell the Blessed Virgin about stories of girls who resorted to abortion, she decided to explain why she should not judge them: "She told me not to judge anyone but to love them and to pray for reconciliation with God. She also told me that the father and mother of the aborted child will have much to suffer . "
While Gospa was telling her those things, she started to cry thinking about the suffering that those parents had to feel and at the end of those lives.
Then she added: " Abortion is a great sin because it is killing .
God forgives all sins, but for that in particular he asks that the father and mother both do a great penance. "
Finally she told her not to worry about the souls of aborted children because "I am with her".
It is no coincidence, in fact, that every year dozens of parents come to Medjugorje who have decided to refuse those lives to reconcile with them.