Russians Gather 1,000,000 Signatures in Favor of Banning Abortion. Putin Role Looms Large. Anna Kuznetsova, Putin's ombudsman for children's rights : "Wombs remember the death of the aborted"
MOSCOW — On a recent windy afternoon, members of a prominent Russian religious group were busy laying out 2,000 pairs of children's shoes in the corner of a park — each representing an abortion performed on an average day in Russia.
Fighting the elements to keep the tiny slippers and rubber boots in place, the organizers from "For Life" took to loudspeakers to reel off the reasons why Russia should make abortion illegal. Simultaneously, two men unfurled a long red-and-white banner with a quote by President Vladimir Putin, reading: "Demography is a vital issue… Either we'll continue to exist, or we won't."
"If we don't illegalize abortion, we cannot grow our population, and how can Russia retain its strength and greatness without that?" asked Maria Studenikina, an organizer from the Moscow faction of "For Life." The group's shoe project, called "If Only They Could Go to School," has been staged in recent months in 40 cities across Russia. The shoes are accompanied by blackboards, cheery children's backpacks, and squishy fetus dolls.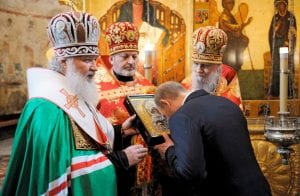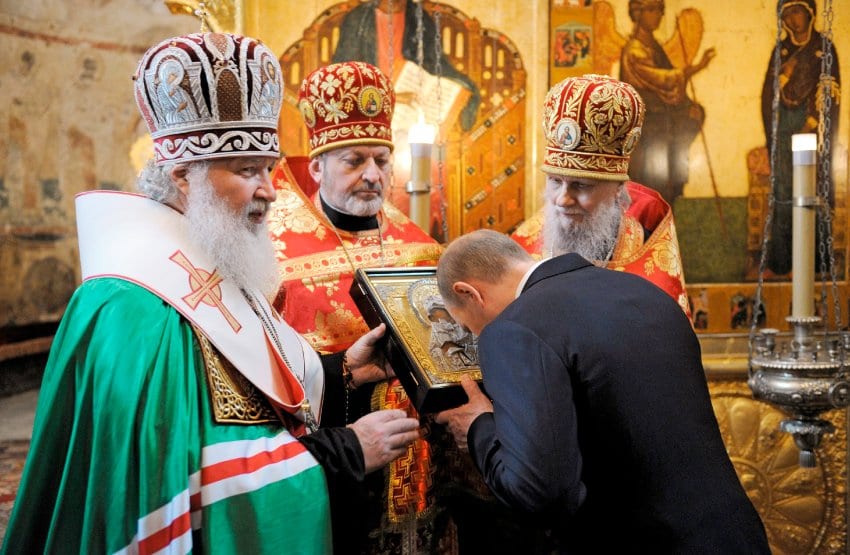 Russia's anti-abortion movement has gathered momentum in recent months, as activists — usually devout members of the influential Russian Orthodox Church — have started seizing on the country's demographic crisis as an urgent reason for banning the practice. They have also started citing Russia's newfound commitment to a more forward-leaning posture on the global stage, from the wars in Syria and Ukraine to the diplomatic crisis over North Korea.
Both reasons seem designed to appeal to Putin, who, despite a growing alliance with the church — which critics say he uses as an extension of his administration — has yet to speak out about the abortion debate gripping the country. But he may soon be obliged to take a stand.
In August, "For Life" announced they had collected 1 million signatures in favor of banning abortion, including from Patriarch Kirill, head of Russia's Orthodox Church and Putin's close ally. That permits them to present their petition to the State Duma, or lower house of parliament, and then, if it gains a majority there — which seems likely — to the upper house and eventually Putin himself. The group, which says it receives no financial backing from the church, helped draft a bill two years ago that aims to remove abortions from the free national health care system; it is still being reviewed by parliament.
Anna Kuznetsova, Putin's ombudsman for children's rights, is vociferous on her stand against abortion. Married to an Orthodox priest and with six children, she famously said wombs "remember the death" of aborted fetuses.
Read More at Foreign Policy Magazine