Hearts of Demons on Fire.. Putin and His Secret Baptism. Is Christian Bigotry Behind Western Media's Rage and Demonization of Putin and Russia?
Mystic Post is deeply patriotic and loves the United States of America.  Therefore we will speak out, as is our hard earned right, to denounce attacks against Christianity. Today, media in the West is aggressively hostile towards people of faith and we hold the opinion that much of the negative bias against Russia is born out of religious bigotry. We also support America's elected president to pursue peace with the second largest nuclear power in the world.
Our Lady says "Peace. peace and ONLY peace. Peace must reign between God and man and among all people.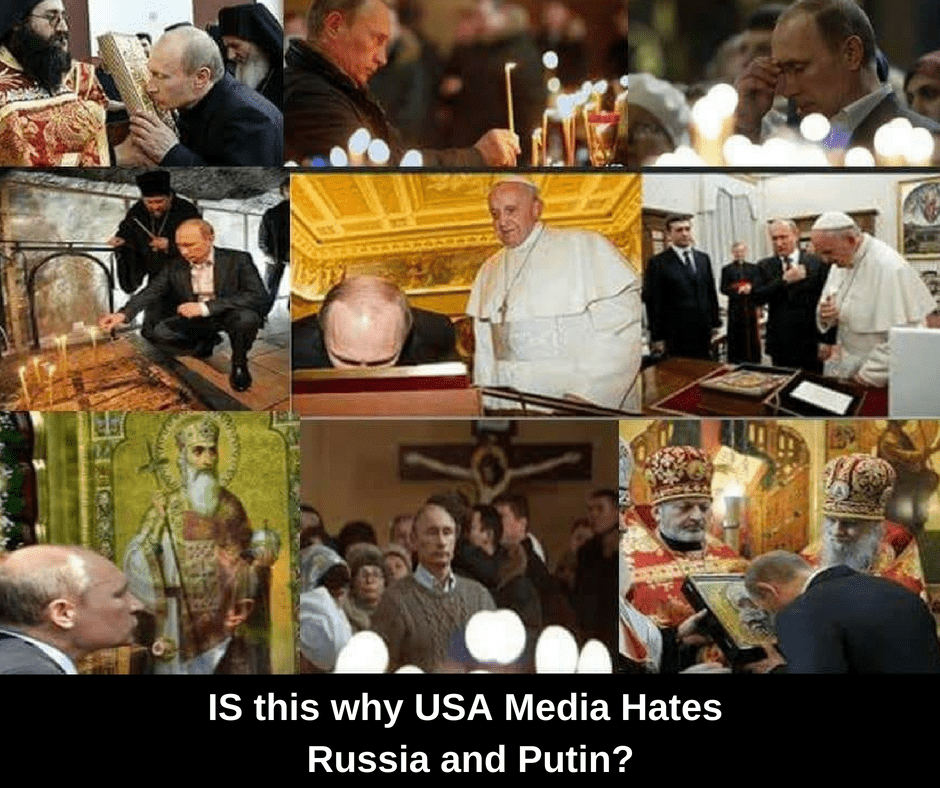 Vladimir Putin's Christian Faith in his own words. While in the west,  elite are tearing down Christianity. In the East Putin is removing their power and building the Christian Faith. Watch how Putin became a Christian see his real intentions in this video.
"Without the Russian Orthodox Christian Church it is impossible to picture either the Russian Government or our culture…acts as a defense of the moral values of Russians…Let it (icon) serve and help the people of Russia." -President Vladimir Putin.

During his visit to Jordan, Russian President Vladimir Putin took part in the opening ceremony of a guesthouse for pilgrims to be run by the Russian Orthodox Church. The building is located near the site of Jesus