New Book: How to Prepare for Medjugorje's Ten Secrets
Medjugorje's Ten Secrets: How to Prepare

                                                                                                     Dan Lynch
November 10, 2021

In 1917, during World War I, the Blessed Virgin Mary appeared at Fatima to three shepherd children. Pope Benedict XVI later said, "At a time when the human family was ready to sacrifice all that was most sacred on the altar of the petty and selfish interests of nations, races, ideologies, groups and individuals, our Blessed Mother came from heaven, offering to implant in the hearts of all those who trust in her the love of God burning in her own heart.…" (Homily at Fatima, May 13, 2010).

Mary said at Fatima, "In the end, my Immaculate Heart will triumph. The Holy Father will consecrate Russia to me, and she will be converted, and a period of peace will be granted to the world."

Mirjana Soldo, one of the visionaries at Medjugorje, Bosnia-Herzegovina, said that St. John Paul II told her, "Medjugorje is hope for the entire world. And if I were not Pope, I would have been in Medjugorje a long time ago."

Mirjana told me in my interview with her, "I don't want to talk very much about the secrets, because secrets are secrets. I want to say one thing that is very important. Blessed Mary said, 'What I started at Fatima, I will finish in Medjugorje. My heart will triumph.' If the heart of our mother will triumph, we don't need to be scared of anything. It's only important to put our life in her hands and not to think about secrets. We should think about the messages and what she asked for us, so that we can help her Immaculate Heart to triumph."
 
My new book, Medjugorje's Ten Secrets: How to Prepare contains information from a personal interview that I had with visionary Mirjana on how to respond to Our Lady's requests.

Mirjana told me, "The most important thing is to respond to her requests for conversion, faith, prayer and fasting and not to be fearful of any secrets."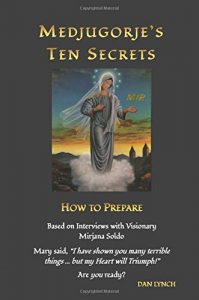 Please read my new book, Medjugorje's Ten Secrets: How to Prepare based upon interviews by me and others with visionary Mirjana Soldo. Get ready for the secrets and learn about the urgency of the requests of Our Lady, Queen of Peace, and how to respond to them. Help her to bring the Triumph of Her Immaculate Heart and the New Era of Peace. Mary told Mirjana, "Be Ready."

Father Petar, designated recipient of Mirjana's First Secret, said, "Everything is closer and closer. Never in the whole world has the situation been so sad and so bad.…Never in history have there been so many sinners and unbelievers. We are feeling that something has to happen very quickly. It cannot continue like this much longer. God has to do something very quickly!"
 
Father Livio Fanzaga, Director of  Radio Maria in Medjugorje, said "I believe that the time of secrets coincides with [2021] the 40th year of appearances."  
  
Watch and Listen to This Short Video by Dan on Why You Need to Read His New Book.

You may also order your book here on Amazon in paperback or a digital Kindle version. 
Please post a public complimentary comment on Amazon.
You should also read my book, Chastisements, Preparation and Protection against Them.  
\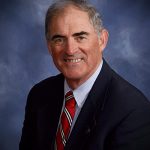 Dan Lynch is the Director of Dan Lynch Apostolates promoting devotion to Our Lady of Guadalupe, Jesus King of All Nations, Our Lady of America and St. John Paul II. He is an author, public speaker and a former judge and lawyer in Vermont. He has appeared many times on radio and television and has spoken at conferences throughout the world. You may learn more about Dan here.