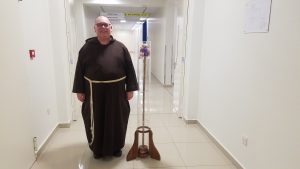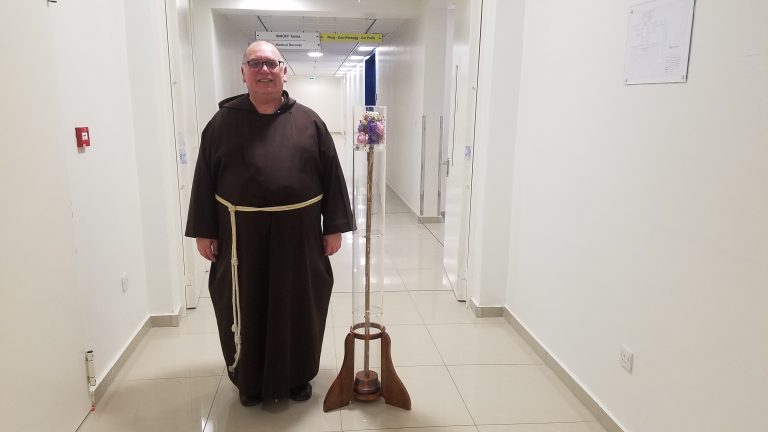 On Monday January 25, feast of the conversion of St Paul, Our Lady has visited us once again to give us her monthly message as a loving mother would to her beloved children. As we know, Mary gives us her monthly world message through the lips of Marija. Here is the message for this month:
Dear children! I am calling you at this time to prayer, fasting and renunciation, that you may be stronger in faith. This is a time of awakening and of giving birth. As nature which gives itself, you also, little children, ponder how much you have received. Be joyful bearers of peace and love that it may be good for you on earth. Yearn for Heaven; and in Heaven there is no sorrow or hatred. That is why, little children, decide anew for conversion and let holiness begin to reign in your life. Thank you for having responded to my call.
Immediately Our Lady presents to us prayer, fasting and renunciation as powerful means to be strong in our Christian faith at this our of great trials in our world. First, prayer. Prayer does make us stronger. In fact, on Saturday August 8, 1981, the Gospa explicitly said: Strengthen your faith through prayer and the sacraments.  That is why on September 8, 1981, Our Lady said: Prayer must become a part of your daily life, to permit the true faith to take roots. 
Moreover, Mary mentioned fasting. Regarding the latter she taught us alot about its efficacy. For instance, when on the end of August 1981 she was asked, "which is the best fasting"? she plainly replied: A fasting on bread and water. In her message of July 21, 1982, the Gospa said: The best fast is on bread and water. Through fasting and prayer, one can stop wars, one can suspend the laws of nature. Charity cannot replace fasting. Those who are not able to fast can sometime replace it with prayer, charity and a confession; but everyone, except the sick, must fast. 
Regarding renunciation in her messages Our Lady likes to use the word penance. Thus, in the message of June 24, 1982, she said: Thank the people in my name for the prayers, the sacrifices and the penance. Have them persevere in prayer, fasting and conversion, and have them wait with patience the realization of my promise. Everything is unfolding according to God's plan. She also uses the word sacrifices for renunciation too. In her message of July 4, 1985, the Gospa said: Dear children, I thank you for each sacrifice you have made. Now I urge you to offer all your sacrifices with love. In a message to the Parish of Medjugorje of January 9, 1986, Our Lady reveals the power of sacrifices when she said: I invite you to help Jesus through your prayer, for the realization of all His plans, which He has already begun here. Offer your sacrifices to Jesus, so that He will realize everything that He has planned, and that Satan will not be able to do anything. In another message of March 27, 1986, Our Lady said to Maria for the entire parish and also for you and me nowadays: Thank you for all the sacrifices , but I invite you to a greater sacrifice: the sacrifice of love. Without love, you cannot receive neither my Son, nor me. Without love, you are not able to convey to others, your experience. For that, I invite you dear children, to begin to live love in your hearts.
Mother Mary is extremely optimistic about the present moment we are living now in our troubled world. While many are picturing it as doom, on the contrary, Mary, is telling us that it is a time of awakening and of giving birth. Yes! A time of awakening to and giving birth to Christ Jesus! Like she did! When all our world is enveloped in depression, fear, frustration and despair, Mary is humbly and lovingly telling us: Be joyful bearers of peace and love that it may be good for you on earth. Yearn for Heaven; and in Heaven there is no sorrow or hatred. This is what personally I am fascinated with most about Our dear Mother Mary: that she is sincerely telling us that in heaven there are no alleys and secret passages as we would have them in this sad world full of insecurity, fear, distrust and anxiety! No! She is telling us to be simple and joyful because Heaven, the House of Eternal Innocence, is our home! In Heaven there is love and joy contrary to the hatred and sorrow that we have in this miserable valley of tears.
If you and me want to live for God let us decide anew for conversion. To be open for God is an invitation as well as a personal decision. Nothing is imposed. Jesus tells us in the Gospel of St Matthew: If any man would come after me, let him deny himself and take up his cross and follow me. For whoever would save his life will lose it, and whoever loses his life for my sake will find it. For what will it profit a man, if he gains the whole world and forfeits his life? Or what shall a man give in return for his life? (Matt 16:24-26).
Holiness is a matter of decision and never of an imposition. In a message on Thursday, June 12, 1986, Mary said: Dear children! Today I invite you to begin to pray the rosary with a living faith. Only in that way will I be able to help you. You wish to receive graces, but you do not pray. I am not able to help you if you do not decide to begin. I invite you, dear children, to pray the rosary in such a way that it will be a commitment for you, achieved in joy. In this way, you will understand the reason for which I have been with you, for such a long time. I want to teach you to pray.
Let us decide to start from the daily Rosary and let Mary, Our dear Mother, to lead us slowly slowly to fasting and sacrifices. As an encouragement for all of us I want to share with you some very heartfelt reflections by Pope Emeritus Benedict XVI, taken from his speeches for the opening and the closing of the Month of Mary, May 3rd and May 31, 2008:
The Holy Rosary is not a pious practice banished to the past, like prayers of other times thought of with nostalgia.
The Rosary is experiencing a new Springtime. Without a doubt, this is one of the most eloquent signs of love that the young generation nourish for Jesus and His Mother, Mary.
In the current world, so dispersive, this prayer helps to put Jesus Christ at the center, as the Virgin did, who meditated within all that was said about her Son, and also what He did and said.
When reciting the Rosary, the important and meaningful moments of salvation history are relived. The various steps of Christ's mission are traced.
With Mary the heart is oriented towards the mystery of Jesus. Christ is put at the center of our life, of our time, of our city, through the contemplation and meditation of His holy mysteries of joy, light, sorrow and glory.
May Mary help us to welcome within ourselves the grace emanating from these mysteries, so that through us we can "water" society, beginning with our daily relationships, and purifying them from so many negative forces, thus opening them to the newness of God.
The Rosary—when it is prayed in an authentic way, not mechanically and superficially but profoundly—brings, in fact, peace and reconciliation. It contains within itself the healing power of the Most Holy Name of Jesus, invoked with faith and love at the center of each "Hail Mary."
The Rosary, when it is not a mechanical, traditional form of repetition, is a biblical meditation that allows us to trace the events of the Lord's life in the company of the Blessed Virgin, pondering them, like her, in our heart.
May this good habit continue… with more commitment so that, at the school of Mary, the lamp of faith may shine ever more in the hearts and homes of Christians.

 
Let us decide anew for conversion and let holiness begin to reign in our lives through the Rosary! Let us let God, through Mary Our Mother, make us stronger in our Christian faith!
Fr Mario Attard OFM Cap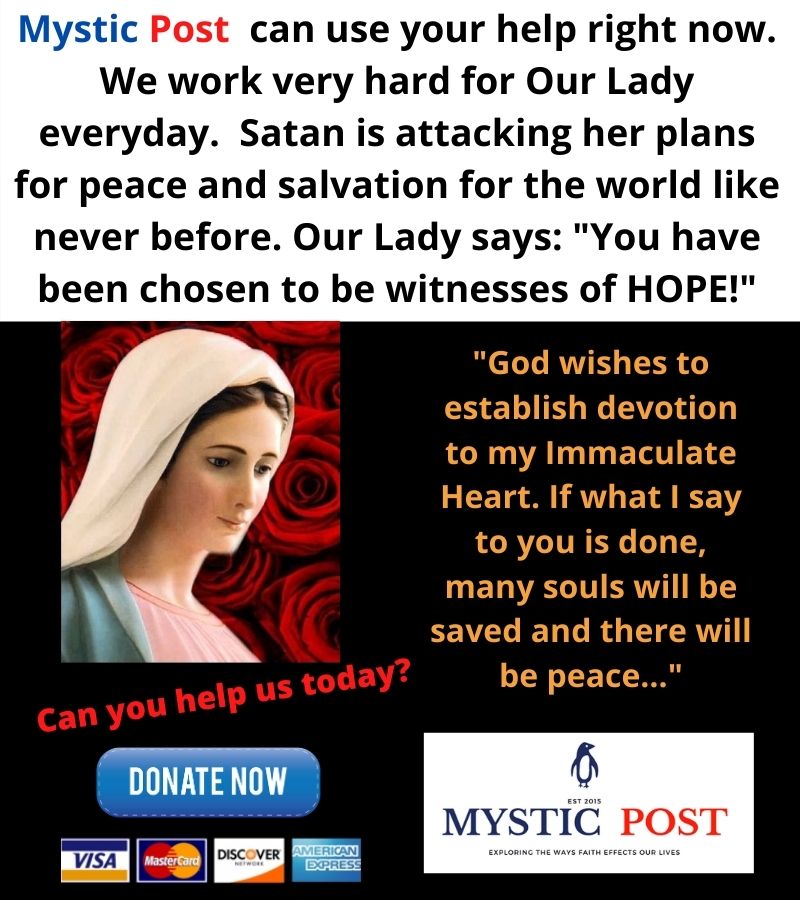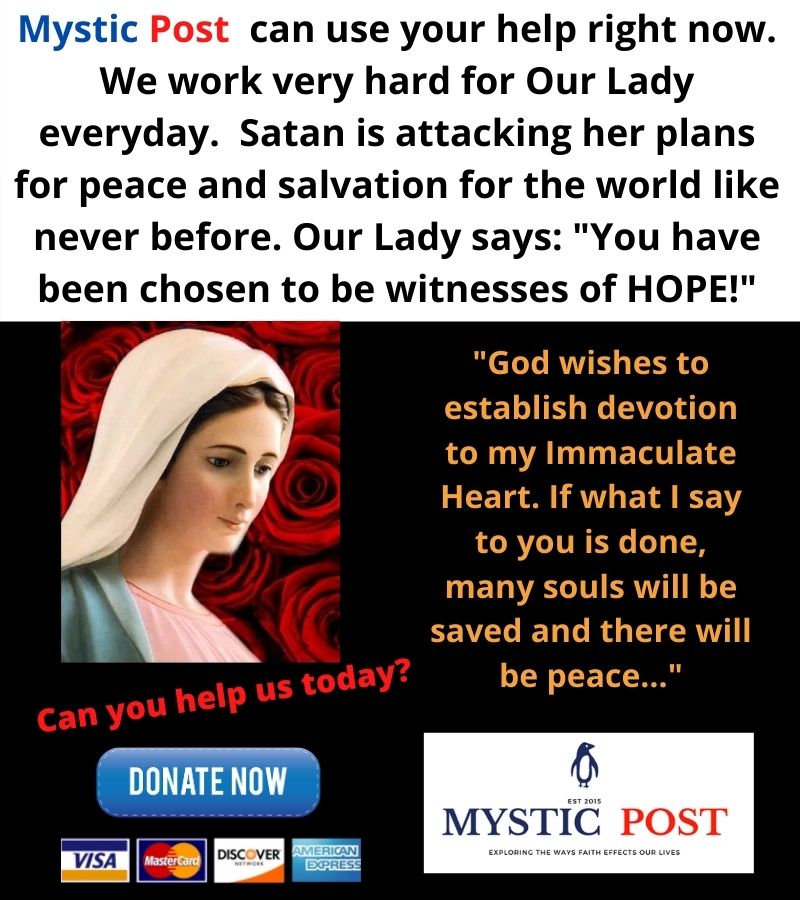 Since you're here …
… we have a small favor to ask. God is everywhere—even in the news. That's why we view every news story through the lens of faith. More people are reading Mystic Post than ever but advertising revenues across the media are falling fast. And unlike many news organisations, we haven't put up a paywall – we want to keep our journalism as open as we can. So you can see why we need to ask for your help. Mystic Post's independent journalism takes a lot of time, money and hard work to produce. But we do it because we believe our perspective matters – because it might well be your perspective, too.
If everyone who reads our reporting, who likes it, helps to support it, our future would be much more secure.
Thank you